IFRF French Flame Committee attracts new members for 2023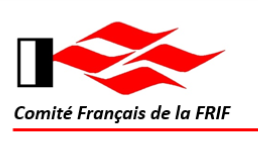 The General Assembly of the IFRF French Flame Committee (Comité Français) was held recently at Fives's headquarters in Paris. This was attended by representatives from many of the French Committee, including four new members who have joined from 2023. Two of these were announced previously by IFRF, namely Cerfacs and CETIAT, with the additional members being IFPEN and Babcock Wanson. On behalf of the wider IFRF, I would like to welcome them to the IFRF international network.
The committee meeting included technical presentations related to industrial boilers and combustion including: the CHOC Project, a Zero Carbon Boiler with Oxy-Combustion by Claude Prébendé from TotalEnergies; Use of liquid biofuel in boilers by Lucio Taddeo from CETIAT; and Safe Burner Ignition: Review of past studies and their implications on best practices for burner light-off by Jacques Dugué from TotalEnergies.
In addition, the French Committee is also preparing two IFRF events for 2023: a workshop before the European Combustion Meeting (ECM), in Rouen on 25 April 2023, where IFRF members or supporters are invited to present their activities, to discuss the scale up from lab to industrial scale applications (for which most of the speakers are now confirmed); and a TOTeM on Chemical energy carriers for long-term storage and long-distance transport of renewable energies (in short metals and ammonia), in Mulhouse, June 14 & 15. Do not hesitate to contact the French Committee for more details of these events, or you can register on the IFRF events web-page!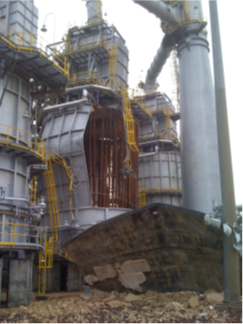 Damage to heater caused during burner ignition- taken from TotalEnergies presentation