Chang Chun Petrochemical orders 30MW gas turbine for its Miaoli factory in Taiwan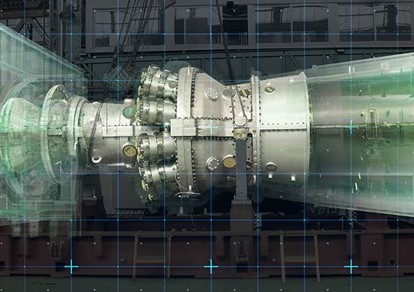 Mitsubishi Power has received an order for a H-25 gas turbine from Chang Chun Petrochemical Co. Ltd. Based in Taiwan, the company operates petrochemical products production businesses making polyvinyl alcohols, butanediol, propylene alcohols, and other petrochemical products.
The 30 MW gas turbine will form the core of a high-efficiency, natural gas-fired cogeneration facility at the company's Miaoli factory in Miaoli City in the north central region of Taiwan. Operation is scheduled to begin in the first half of 2025, with the unit supplying power for the company's factories and steam for manufacturing processes. This is the second H-25 gas turbine that Mitsubishi Power will supply to the company, following a unit for a group plastics factory announced previously in 2022.
The gas turbine will replace the existing oil and coal-fired boiler facility, part of a project conducted in response to a request from Taiwan administrative authorities to reduce coal consumption based on the global trend toward reducing CO2 emissions. Mitsubishi Power will supply the turbine and auxiliary machinery, and engineers to provide support for installation and trial operations.
Compared to a conventional boiler type cogeneration plant, the H-25 contributes to greater plant efficiency and reduced CO2 emissions. It is described as a powerful tool for the energy transition, as the market for distributed power sources shifts from coal to natural gas, and eventually to hydrogen fuel.
Going forward, Mitsubishi Power will further pursue business activities in the distributed power sources market, including for industrial-use private power generation and cogeneration systems in Japan and overseas.
Gas turbine based systems to provide power and process heat for large industrial users or industry clusters could be an option to reduce emissions and costs in other global locations, particularly as gas turbines are developed to operate on low emissions fuels such as hydrogen.