8 Rivers Capital and Sembcorp Energy UK to develop UK's first net-zero emissions power plant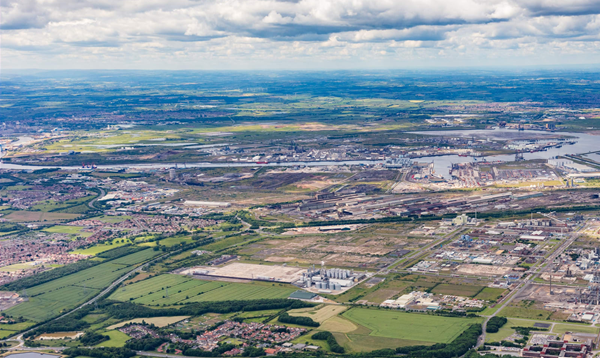 ---
Aerial view of Sembcorp Wilton Works, Teesside
US clean energy innovation firm 8 Rivers Capital (acting through its UK subsidiary Zero Degrees Whitetail Development Ltd) and Sembcorp Energy UK (part of Singapore-based Sembcorp Industries) have announced a collaboration agreement to potentially develop the UK's first power station under licence from US technology company NET Power. Called the Whitetail Clean Energy project, it will be located at Sembcorp's Wilton International site on Teesside in the North East Region of the UK. It is planned to produce around 300MW of clean, low-cost electricity, with potential expansion options in the future.
8 Rivers aims to advance multiple 300-MW facilities in the UK through its Zero Degrees development business and could commission a NET Power station in the UK by 2025. This follows similar moves by 8 Rivers to build 560MW of NET Power stations in the USA, as reported recently by IFRF.
The NET Power system is based on the Allam-Fetvedt Cycle, described in a previous IFRF blog, which burns natural gas with oxygen rather than air. Instead of steam, the system uses supercritical carbon dioxide as a working fluid to drive a turbine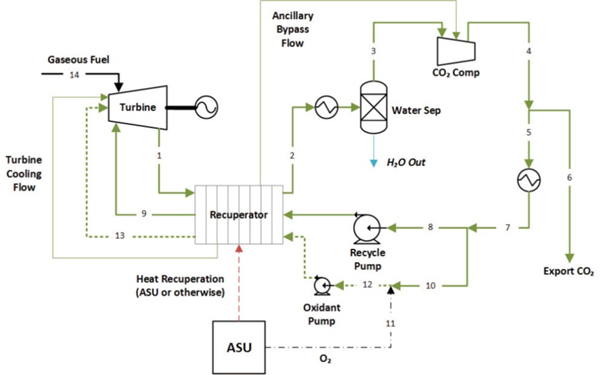 ---
Simplified Allam-Fetvedt Cycle
The Wilton International site offers convenient port and pipeline access, meaning that all Whitetail's captured carbon dioxide can be conveniently transported for permanent storage in secure geological formations deep under the North Sea. One potential storage site is the Endurance gas field in the southern sector of the North Sea, which is being developed by the Northern Endurance Partnership and funded as part of the UK government's Industrial Decarbonisation competition.
8 Rivers Capital completed a pre-FEED study for UK deployment of the Allam-Fetvedt Cycle technology earlier this year with funding from the UK government's Department for Business, Energy & Industrial Strategy. Energy & Climate Change Minister Anne-Marie Trevelyan said: "The development of the UK's first-ever net-zero power station, benefiting from over £6 million of government support since 2012, is a real game-changer and a significant step forward in the UK's fight against climate change as we build back greener from the pandemic. This project not only demonstrates the UK's leadership in helping the world decarbonise, but our expertise in scaling-up research and development projects, creating over 2,000 jobs in Teesside and opening up opportunities right across the supply chain – supporting our efforts to revitalise this key industrial heartland."