Two 280MW Allam Cycle gas-fired projects planned for Colorado and Illinois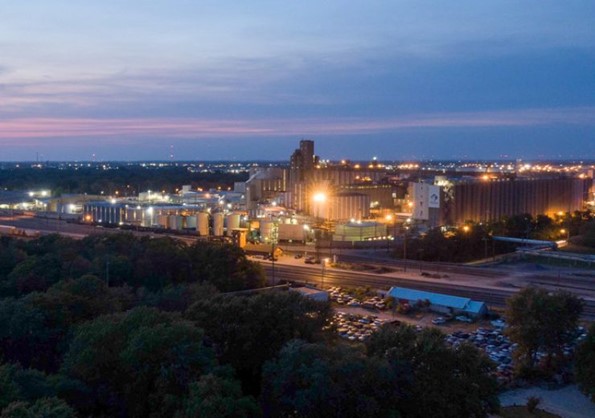 ---
ADM's processing complex in Decatur, Illinois (Credit: 8 Rivers Capital, LLC)
As reported recently, 8 Rivers Capital plans to begin operating a 280-MW, natural gas-fired NET Power plant within the Southern Ute Indian Reservation in southwest Colorado by 2025. Known as the Coyote Clean Power Project, it will be a near zero-emissions plant with the capability to capture and store carbon dioxide. A final investment decision on the Coyote facility is expected to be made in 2022 with production slated to begin by 2025.
Additionally, 8 Rivers Capital has announced that it will also team up with agricultural and processing firm Archer Daniels Midlands (ADM) to locate a second NET Power plant of the same capacity at the Broadwing Clean Energy Complex in Decatur, Illinois. Planned to be located adjacent to ADM's processing complex, the facility would again capture and store carbon dioxide. A final investment decision on the Broadwing facility is also expected in 2022 , commencing operations by 2025. The Broadwing Clean Energy Complex is anticipated to involve more than a US$500 million investment into Central Illinois, according to the company.
The proposed projects are a major step forward for 8 Rivers Capital and NET Power, a firm it holds jointly with industry backers that is working to commercialise the Allam-Fetvedt Cycle. 8 Rivers CEO, Cam Hosie, said that the Illinois and Colorado projects will "jump-start" the deployment of "hundreds of NET Power plants globally and accelerates the drive to achieve net-zero carbon emissions by 2050."
The system is based on the Allam-Fetvedt Cycle, described in a previous IFRF blog, which burns natural gas with oxygen rather than air. Instead of steam, the system uses supercritical carbon dioxide as a working fluid to drive a turbine (see figure below).
---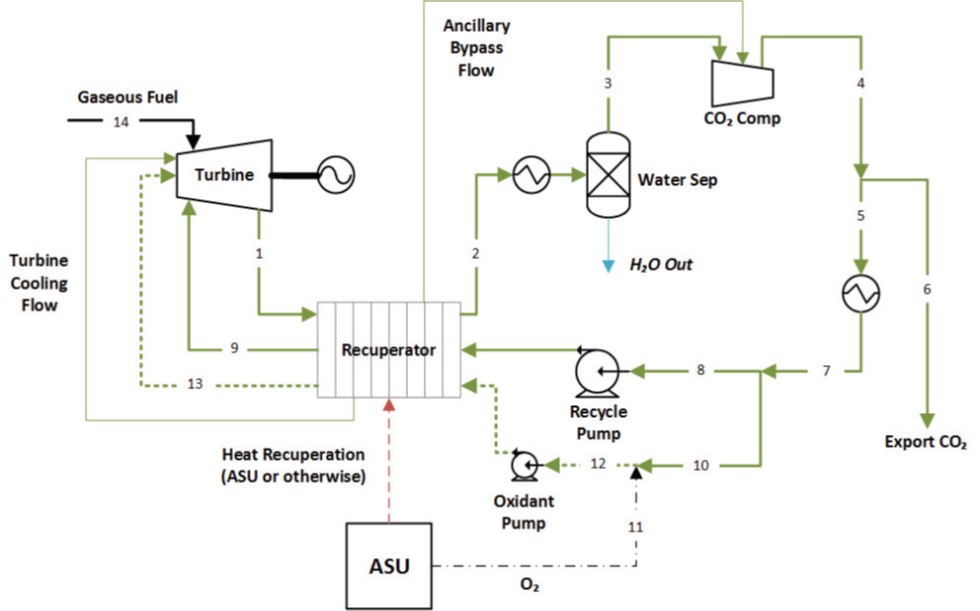 ---
Simplified Allam Cycle
Despite this step forward in the route to commercialisation of the system and significant interest from industry, as noted in Powermag NET Power has remained relatively quiet about developments surrounding the technology, including the achievements at a NET Power test facility in La Porte, Texas. The company reported its last substantial technology milestone in 2018 when it achieved 'first-fire' of a novel, commercial-scale 50MWth step combustor at the La Porte facility.