RJM wins substantial portfolio of new work from Bioenergy Infrastructure Group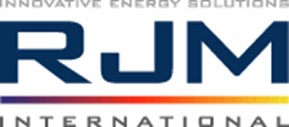 ---
On 4th February, IFRF member RJM International, the award-winning provider of innovative emissions reduction technology and equipment to the power generation, large combustion plant and green energy sectors worldwide, announced that it has secured a five-year Technical Services Agreement (TSA) as well as two new Overfire Flue Gas Recirculation (OFGR) projects, at Energy Works Hull (EWH) and at Ince Bio Power (IBP).
Both sites are owned by Bioenergy Infrastructure Group (BIG), one of the UK's leading developers and operators of biomass and energy-from-waste plants.
The TSA will enable RJM to offer an enhanced level of technical and engineering support at EWH and IBP and to support BIG in its future growth plans.
During 2020, RJM has already been applying its specialist expertise at both EWH and IBP, including assisting EWH to be the first advanced gasification technology EfW facility to meet the requirements of the Contracts for Difference (CfD) scheme. (This is the UK government's main mechanism for supporting low-carbon electricity generation.)
RJM has also provided replacement fuel feed systems at Hull which has enabled a significant and immediate benefit in operational performance.
Commenting on these new contracts, John Goldring, Managing Director of RJM said, "We very much look forward to continuing our collaboration and partnership with BIG. Achieving consistent, reliable performance with a highly variable input fuel is something the biomass and EfW sector faces every day and requires complex analysis and well thought through solutions; a core strength of RJM International."
Andy Richardson, Chief Operating Officer at BIG added, "RJM's input into these two projects at Hull and Ince has been invaluable so far and we look forward to building on this successful relationship with the new Technical Services Agreement, which we entered into with RJM in December 2020."
RJM International is a global, specialist provider of a range of innovative and technologically sophisticated products and services focused on the power, industrial plant, biomass and EfW sectors. It has completed over 60,000MWe of major combustion and emission control projects at power generators and other large combustion plants worldwide and is also a pioneer in the development of technologies and systems to fire biomass and waste-derived fuels.