Enviva to build new wood pellets plant in Mississippi as demand soars

Combustion Industry News Editor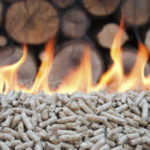 Enviva Inc, the world's largest producer of sustainable wood energy, has announced it will construct a US$250 million wood pellet production plant in Mississippi, near the town of Bond in the south-east of the US state.
Enviva says the plant will play a major role in its aim of doubling its production capacity from 6.2 million metric tonnes annually to approximately 13 million over the next five years. CEO and Chairman John Keppler told reporters that markets for its products "have been growing rapidly as countries look for new ways to reduce their dependence on coal, natural gas, and other fossil fuels for heat and power generation. Demand from manufacturers driving to reach 'net-zero' by decarbonizing industrial production of steel, cement, lime, and sustainable aviation fuel is also growing rapidly for us."
He added that as a stable nation, supply from the USA is especially attractive for potential purchasers, and the report from the Canadian Biomass website states that the plant is already fully contracted under long-term take-or-pay supply contracts. Construction is scheduled to begin early next year and is expected to take around 18 months. The news is positive for the state of Mississippi and also for more sustainable power generation worldwide.