Energy in Horizon Europe – stand by for action!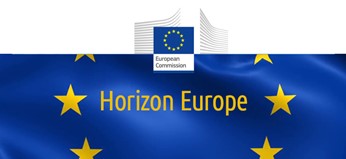 ---
The European Commission's Horizon Europe proposal is currently awaiting formal approval by the European Parliament and the Council of the EU. Horizon Europe is Europe's new seven-year Framework Programme for Research and Innovation for 2021-2027. In parallel to the approval process, the plans for the first Calls of Proposals are being developed.
Energy is now part of a 'cluster' with Climate and Mobility in Pillar 2, Global Challenges and European Industrial Competitiveness. It is envisaged that this Cluster will have a budget of over €15 billion over the course of the programme. The first Calls for Proposals for the Climate, Energy and Mobility Cluster are expected to be launched in April… Watch this space!
European Research Council – 2021 Work Programme revealed
Meanwhile, on 22nd February the EC presented the Work Programme 2021 for the European Research Council. This is the first work programme under Horizon Europe to be revealed and includes three main calls for proposals for frontier research actions for a total amount of €1.9 billion. The European Research Council (ERC) offers grants to top researchers from anywhere in the world who are ready to come or to stay in Europe to pursue their breakthrough scientific and technological discoveries that can form the basis of new industries, markets and social innovations of the future.
Over the entire long-term EU budget 2021-2027, the ERC is set to receive over €16 billion from Horizon Europe, which represents an increase of 22% vis-à-vis the predecessor Horizon 2020 programme.
Within the new series of competitions, the first call to be launched is the ERC's Starting Grants, which will support top researchers to start their own independent research team or programme. The call was launched on 25th February, with a budget of €619 million and a deadline of 8th April.
Other grant competitions will follow according to the work programme's calendar: on 11th March the call for Consolidator Grants for researchers who are consolidating their own independent research team or programme will open, with a budget of €633 million. The deadline for applications is 20th April. Finally, on 20th May, the ERC will launch a call for Advanced Grants for leading advanced investigators, with a budget of €626 million and deadline on 31st August.