CH4EU invitation to workshop on methane emissions from combustion applications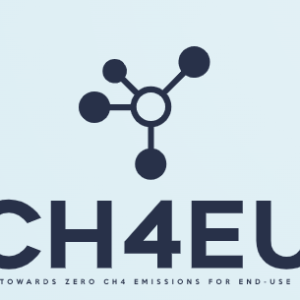 Lorella Palluotto of IFRF member GRTGaz, brings to our attention a request for representatives of technical centres and industrial end-users to take part in an upcoming workshop looking at methane emissions in exhaust gases from industrial applications.
The initiative comes from the CH4EU project involving three European countries. One of the project's goals is to quantify the methane emissions in the exhaust gases from industrial applications burning natural gas in Europe.
Discussions on unburned methane are likely to result in new regulations with the aim of reducing methane emissions from all parts of the gas chain, including end-use.
The aim of the workshop is to share and refine with the end users the current picture of methane emissions in the industrial sector by:
Sharing knowledge and information about the future regulatory framework for methane emissions

Sharing findings and discussing with end-users their own experience of assessing methane emissions and/or the parameters that are of importance, such as the pattern of use of burners

Discussing simple mitigation solutions that could be implemented based on, amongst other things, the project labs experience with investigation on process and appliances tested in the framework of the project
Some measurements have been performed in a few industrial sites in Denmark, the Netherlands, and France and the results will be presented during the workshop. However, there is still a lack of information, and the CH4EU team would like to discuss with technical centres and industrial end-users in order to get a deeper insight into the industrial process (number of start/stop per day/year, processes needing reducing atmosphere for each industrial sector, etc).
The workshop entitled 'CH4 emissions from industrial users of natural gas' will be a Teams meeting on December 13th from 09.00 to 12.00 (CET).
Proposed agenda:
Presenter
Title /content

Marcogaz

Information on the regulatory framework for CH4 emissions

CH4EU

Industrial gas consumption in the EU and project CH4EU

CH4EU

What we know about emissions from other segments of end use (with combustion) including overall information on CH4 emissions

CH4EU

Data measured (industrial use) in the framework of the project CH4EU

First conclusions from the work done

CH4EU

Leakages/ fugitive emissions behind the meter

Equipment manufacturer

Input from major equipment manufacturers (2) (Furnaces and/or burners)

Industrial users

Input from the industrial users (2) (high & low temp, batch / continuous)

All

Exchanges & analyses of present data ( working group or round table)

CH4EU

Conclusion & next steps
Full details and registration are available in this document (download).