UK CCSA releases delivery plan outlining steps needed to meet UK government targets

Combustion Industry News Editor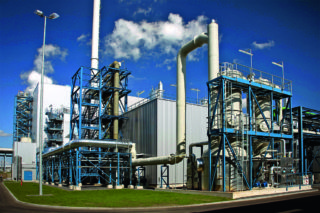 The United Kingdom's Carbon Capture and Storage Association has released its CCUS Delivery Plan – 2035, which outlines how carbon capture, utilisation and storage technology can be used to help the UK's goal of reducing greenhouse gas emissions by 78% from 1990 levels by 2035. As part of this, the UK aims to store as much as 30 million tonnes of CO2 per year by 2030 and at least 50 million by 2035. The CCSA sees this coming through CCS for power generation and other heavy industry, as well as through hydrogen production plants, bioenergy with CCS, and finally direct air capture. CCSA CEO Ruth Herbert notes in the report that it is "strikingly clear" that "only by building all the major projects currently under consideration in CCUS clusters and deploying CO2 shipping and other non-pipeline transport solutions alongside rapid CO2 pipeline network development, can we meet the UK Government 2035 ambition". In fact, the report shows that the current 'project pipeline' in the UK industry would mean 70 million tonnes of CO2 being captured each year by 2035, although much is at risk of not proceeding. To reduce such risks, and to achieve the best value for money in achieving emissions reductions, the report recommends a range of urgent actions:
Hold regular funded contract allocation rounds (providing a regular source of surety for income for those capturing carbon)

Finalise business models across the value chain (to give surety to businesses of how they would be financially rewarded)
Launch the next cluster selection process in the first half of this year
Legislate a policy framework to enable projects to develop at pace
Gain consensus on UK strengths in product and skill areas to prioritise for investment (i.e. deciding on which specific parts of the supply chain the government should invest in to build a competitive advantage for UK industry, particular with an eye to future exports)
Set policy and regulation to incentivise UK content
Accelerate entry into the workforce to meet demand
Accelerate permitting and construction of the infrastructure
Rapidly bring additional storage capacity to a commercial level of readiness
Establish strategy to support national, cluster and project-level communications. (This implies a kind of collaborative competitiveness between companies, facilitated by the government.)
Apart from these steps, the report describes building blocks to a successful industry – an attractive investment framework, timely cluster delivery, a healthy supply chain and skills, mature CO2 transport networks, sufficient (licenced) storage, a supportive public, and investment in innovation.
The report is a persuasive one. Probably the two key factors determining a successful industry will be public perception of CCUS, and the capacity for the current and future UK governments to fund the necessary measures, particularly in the context of rising inflation and multiple spending needs.