EU and Japan to end Russian coal imports, while Lithuania becomes first EU state to end Russian gas imports

Combustion Industry News Editor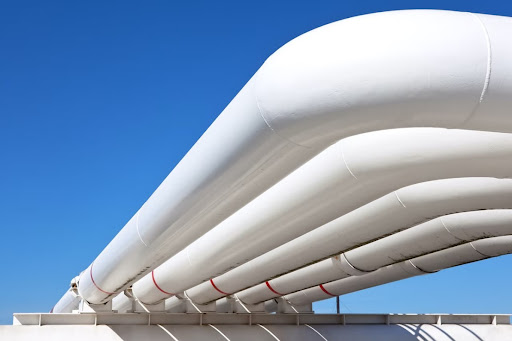 The Russian invasion of Ukraine has continued to precipitate a variety of strategically and symbolically important energy-related news, though paling in comparison to the human tragedy occurring in Ukraine. Amongst the news in the last fortnight has been:
A proposal by the European Union to ban the import of Russian coal (as well as Russian ships docking at ports within the EU) was accepted, with implementation reportedly to begin from August onwards. Pre-war, Russian coal accounted for around 45% of total EU imports of coal, meaning the ban will be sizeable (amounting to some €8 billion per year); alternative supplies could come domestically, from the Americas, Africa, or even the Asia-Pacific (though Indonesia and Australia are currently producing at maximum capacity). The announcement led to an increase of coal prices in the Asia Pacific of around 6%. A Financial Times report suggested that it would be difficult for Russia to redirect coal to the east rather than the west, as the two railways that traverse the country are close to capacity.
Japan also banned imports of Russian coal, with Prime Minister Fumio Kishida saying that the country would focus on renewables and nuclear power to replace any lost power generation. However, Japan will not pull out of gas projects in Russia, because of the heavy reliance on them – for instance, the city of Hiroshima imports around half of the gas it uses from Russia. Despite this, because of fears of disruptions of supply from Russia, Japanese gas companies are reportedly preparing plans to buy gas from other countries, such as Malaysia, Australia and the US.
South Korean companies Korea Western Power and Korea East-West Power also said they had ended the purchase of Russian coal.
Russian leader Vladimir Putin signed a decree requiring buyers of Russian gas from "unfriendly" countries to pay in roubles as of April this year, saying the "collective west has killed all trust in their currencies." Some countries, such as Germany, and companies such as Engie and OMV, rejected the move, while newly re-elected Hungarian Prime Minister Victor Orban told reporters his country would be willing to pay in the Russian currency if asked. More generally, doubt was cast on the ability for the decree to influence contracts already established, and the prospect of using the decree as a means to terminate contracts early was also raised.
Lithuania became the first EU country to end the import of Russian gas for domestic consumption, saying that it would instead import all gas through its Independence LNG terminal at Klaipeda, built in 2014. Lithuanian President Gitanas Nauseda said that his country was cutting "energy ties with the aggressor…if we can do it, the rest of Europe can do it too". (This is not as easy as the statement suggests.) Lithuania will still allow the transit of Russian gas through its territory to the Russian enclave of Kaliningrad.
Italian Prime Minister Mario Draghi said that while halting gas imports from Russia was "not yet on the table" at an EU level, if a consensus was reached, Italy would be willing to go along with it. The government has been lining up a deal to buy natural gas from Algeria as a partial alternative to Russian supplies. While Italy currently buys around 30 billion cubic metres of gas from Russia per year, there is about 12 billion cubic metres per year of spare capacity in the Trans-Mediterranean pipeline between Algeria and Italy (via Tunisia), allowing a rapid increase in supply.
Oil prices fell to just over US$100/barrel, their lowest since 16 March, after member states of the International Energy Agency said they would release 120 million barrels from their reserves, and the US announced its own release of 1 million barrels per day for six months (60 million of these being part of the IEA member states' release).
German Finance Minister Christian Lindner was quoted as saying that his country should explore its domestic oil and gas reserves in the North Sea, saying the idea of not doing so was "out of time", and that the country must "stand on its own feet". The German government also announced a €100bn aid package, an "economic shock absorber" for German companies affected by increased energy costs as a result of the war in Ukraine.