Two more UK coal-fired power plants close as share of low-carbon electricity in generation 'mix' exceeds 54%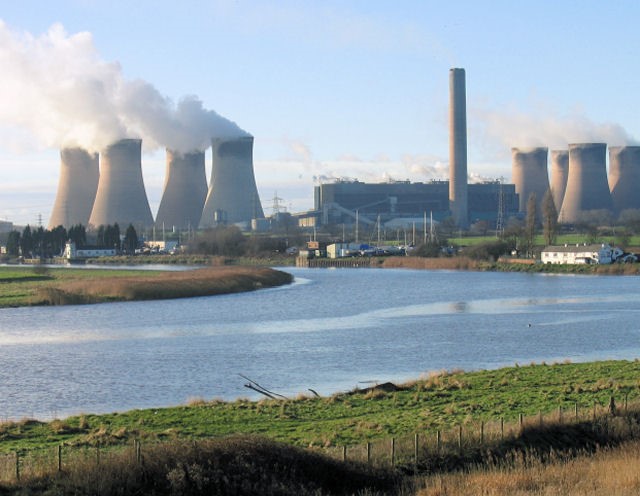 ---
SSE's 1,510MW capacity Fiddler's Ferry power station in north-west England and RWE's 1,560MW Aberthaw B power station in South Wales both ended nearly 50 years of operation on 31st March.
Fiddler's Ferry coal-fired station near Warrington in Cheshire became fully operational in 1973 and, at its peak, had a generating capacity of 2,000MW – producing enough electricity to power around two million homes. Its closure is part of operator SSE's commitment to a net-zero greenhouse gas emissions future and follows the closure of the company's other coal-fired plant , Ferrybridge C power station in West Yorkshire, in 2016. SSE has committed to reducing the carbon intensity of the electricity it generates by 50%, as well as trebling its output from renewable energy sources, by 2030.
Aberthaw B coal-fired station near Cardiff was commissioned in 1971, generating enough power to meet the needs of 1.5 million homes. RWE says it is to transfer the station's existing Capacity Market agreements for the years 2019/20 and 2020/21 to third parties and other units within the company's generation fleet.
These closures comes five years ahead of the UK government's target to end unabated coal-fired electricity generation by 2025.
The declining role for coal in the UK's power generation mix was illustrated graphically with the publication of the provisional energy trends data for 2019 by the UK's Department of Business, Energy and Industrial Strategy (BEIS) on 20th March. Of the electricity generated in 2019, gas accounted for 40.9% (up 1.4% compared to 2018) and renewables 36.9% (up 3.8% to a record high). Meanwhile, nuclear's share fell to 17.3% (down 2.2%) and coal-fired generation accounted for just 2.1% of electricity generated (down 2.9% from 2018). This generation mix meant that low-carbon electricity's share of generation increased from 52.6% in 2018 to a record high of 54.2% in 2019, pushing fossil fuels to an all-time low share of the generation mix at 43.4%.