Russia suspends gas deliveries to Poland and Bulgaria

Combustion Industry News Editor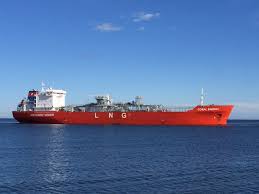 Russia's state natural gas giant Gazprom has suspended its supplies to both Poland and Bulgaria, following the two countries' refusal to pay for the supplies in roubles, as demanded by Russia (in possible contravention of contract).
Officials from both countries reacted by saying they have alternative supply sources, and that therefore the move by Gazprom will not affect the running of their countries. Poland's climate minister, Anna Moskwa, said that Poland was prepared for a complete cutting off of Russian resources – a key reason being the construction of the Świnoujście LNG terminal in the far north-west of the country, completed in 2015.
The Baltic Pipe project, which will supply Poland with gas from Norway, is due to become operational in October this year, with the country's gas reserves at the time of the announcement of the suspension being at 76%. For its part, Bulgaria said that it had taken steps to deal with the situation by securing alternative supplies.
The suspension of supply to both countries is being seen as a warning shot by Russia aimed above the heads of other European countries, including Germany and Italy.