Kellas Midstream looking to invest £750 million in blue hydrogen scheme in north-east England

Combustion Industry News Editor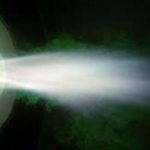 Scottish energy infrastructure company Kellas Midstream is to invest £750 million (US$946 million/€891 million) in the H2NorthEast blue-hydrogen producing scheme, as EnergyVoice reports.
The project is to be based around the Tees Valley area of North-East England, and aims for a capacity of 355 MW of blue hydrogen production by 2027, and 1 GW by 2030. A final investment decision is to be made in 2024, though a number of offtake agreements have already been made with prospective buyers.
If successful, H2NorthEast would be a part of the East Coast Cluster project, which has been named as one of the UK government's Track 1 status carbon capture, usage, and storage developments, as reported previously by the IFRF.