Latvia latest country to have Russian gas imports suspended, while German Chancellor Olaf Scholz expresses frustration at failure of Gazprom to raise Nord Stream gas flows

Combustion Industry News Editor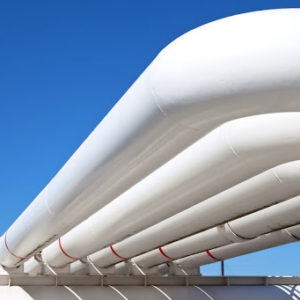 The fallout from the Russian invasion of Ukraine has continued, with Gazprom suspending its natural gas supply to Latvia, with the supplier accusing the country of violating conditions of purchase, though not giving any further detail, according to the BBC report.
The Latvian government's response has been to say that it expects the suspension not to have a major impact on its economy, although gas constitutes around 27% of its energy consumption. Latvian gas utility Latvijas Gaze has said that it has been paying for Russian gas in euros, rather than the roubles demanded by Gazprom, but such a demand the EU believes is not contractual.
Meanwhile, Gazprom has blamed EU, UK and Canadian sanctions on the continued flow of gas in Nord Stream 1 at 20%. Those sanctions, "and the discrepancy between the situation at hand and Siemens' contractual obligations", the company said, has meant that a repaired turbine has not been able to be returned.
Russian government spokesperson Dmitry Peskov has stated that Russia wanted guarantees that Siemens would not remotely shut the turbine off, and that Canada would return any turbines sent for repairs. German chancellor Olaf Scholz has declared, while standing next to the turbine in question, that it "is obvious that nothing — absolutely nothing — stands in the way of this turbine being transported to Russia and installed there". A Yale University report last week found that, contrary to other reports and the insistence of the Russian leader Vladimir Putin, sanctions on the Russian economy are having a "crippling" effect, and that may lead to unpredictable outcomes in the future.