Greenhouse gas emissions were mostly flat in last decade, updated assessment shows, due to updated land use analysis

Combustion Industry News Editor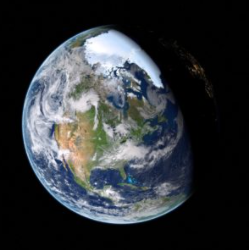 Catching up on some climate news from late last year, an 'interim' reassessment by the Global Carbon Project has estimated that land-use related greenhouse gas emissions were on average 25% lower during the period 2010-2020 than previously estimated, and that since the year 2000, land-use related emissions decreased by 35% (rather than the previous estimate of a 35% increase).
The reassessments were made using historical satellite data which better reflected actual changes, though considerable uncertainty remains surrounding the data – for instance, the new estimates "may not fully capture the rise in Brazilian deforestation in the past few years" and does not include forest degradation.
Still, it should be expected that the reassessed estimates are closer to the truth than the previous assumptions, and it is welcome news, as it would mean that global greenhouse gas emissions were in general flat during the last decade, rather than increasing. Nevertheless, the good news is limited, as it would mean that the remaining greenhouse gas budget until the to limit global average surface temperature rises to 1.5C with a 50% likelihood is only 19 Gt (or 4%) higher than previously thought – about half a year of current emissions.
Emissions from other sources, including the combustion of fossil fuels, have been rising (apart from the covid-induced drop).