COP25 – Emissions continue to rise, albeit more slowly from the power sector, while climate modelling is found to be accurate and UN urges countries to dramatically improve their targets

Combustion Industry News Editor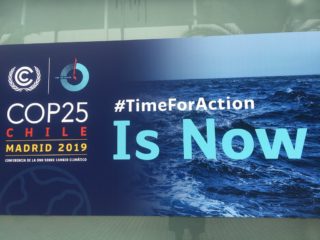 ---
Numerous pieces of research and analysis have been released to coincide with the start of the UN Climate Change Conference (COP 25) in Madrid, which is to last until the end of this week. In the Geophysical Research Letters journal, a paper reviewed the accuracy of 17 climate predictions from models developed between 1970 and 2001, and found that in 10 of the forecasts, there was "no statistically significant difference between their output and historic observations". Five others were out somewhat, but the researchers found this was mostly due to inaccurate assumptions about emissions, rather than the mechanics of the models. For instance, a 1988 model developed by a team led by James Hansen predicted a global average surface temperature rise 0.3 oC higher than it is today, yet this was due to overestimates in the amount of methane and refrigerants in the atmosphere. The upshot of the research is that the models currently being used make accurate predictions according to the greenhouse gas concentration scenarios they model.
Meanwhile, greenhouse gas emissions from power and industry have been found to have continued their rise so far this year, though they have not increased nearly as quickly as in 2017 and 2018. The preliminary estimate for the year to date is that emissions from power generation and heavy industry have increased 0.6%, compared to 2.1% in 2018 and 1.5% in 2017. Over the last decade, the average rise has been about 0.9%, while in the 2000s it was 3%, which is some grounds for slight optimism. While emissions in the US and Europe fell, they rose elsewhere in the world.
Total emissions from all human activities have been increasing at a higher rate, however – at about 1.5% per year for the last ten years. In light of this, the UN has called for unprecedented action to tackle emissions. As its Emissions Gap report states, "By 2030, emissions would need to be 25 per cent and 55 per cent lower than in 2018 to put the world on the least-cost pathway to limiting global warming to below 2˚C and 1.5°C respectively." It finds that seven G20 countries are not on track to meet their 2030 Paris Agreement 'nationally determined contributions' – Australia, Brazil, Canada, Japan (though it is close), South Korea, South Africa and the USA. It is also uncertain if Argentina, Indonesia and Saudi Arabia are on track. The message is that a "dramatic strengthening of the NDCs is needed in 2020", and of course, action on those more ambitious targets.
With this in mind, UN Secretary-General Antonio Guterres told a press conference that the world must stop the "war against nature" and find more political will to take climate action. "We simply have to stop digging and drilling and take advantage of the vast possibilities offered by renewable energy and nature-based solutions," Mr Guterres said. Though 70 countries have now pledged to be carbon neutral by 2050, the Secretary-General said that without the world's major emitters "pulling their weight" the Paris goal is "unreachable".