Japanese firms mulling whether to re-join Sakhalin-2 LNG project

Combustion Industry News Editor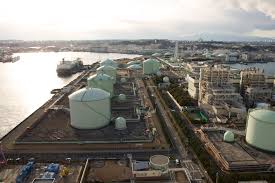 In news from Japan, Reuters has reported on a Nikkei newspaper article that Mitsui & Co is nearing a final decision on joining a new operation entity for the Sakhalin-2 liquefied natural gas project, which produces around 9.6 million tonnes of LNG per year and about 180,000 barrels per day of oil.
The new operating entity was registered in Russia earlier this month, replacing Sakhalin Energy, in what appears to be an effort by the Russian government to force foreign investors to provide certainty over their positions in the Russian energy sector (though the reasoning is somewhat opaque). If Royal Dutch Shell (27.5% minus one share), Mitsui & Co (12.5%) and Mitsubishi Corp (10%) do not claim their stakes in the new entity by early September, their ownership will be sold to the Russian government under a law passed by Russian leader Vladimir Putin in June.
Shell's position is that it will exit equity partnerships held with Gazprom entities, and it is unclear how the new entity will affect its holding – presumably, it would claim the new stake and then take its time to find a buyer. The Japanese government is encouraging both Mitsui and Mitsubishi to claim the new stakes, given that the Sakhalin-2 project accounts for around 10% of Japanese natural gas supplies. Mitsui "does not see any conditions that disadvantage it" within the new entity, according to the report.