German government nationalises Rosneft assets and Uniper

Combustion Industry News Editor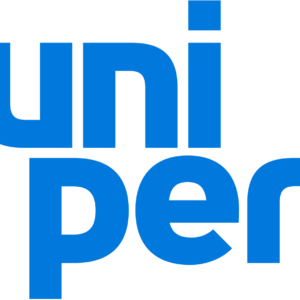 The German federal government has seized control of three oil refineries – PCK in Schwedt, MiRo in Karlsruhe, and Bayernoil in the Bavarian town of Vohburg – owned by Russia's Rosneft, as Germany prepares to cope with the EU-wide embargo on the import of Russian oil, which is to begin on 1 January.
The economy ministry issued a statement on 16 September announcing that both Rosneft Deutschland GmbH and RN Refining & Marketing GmbH, together responsible for around 12% of Germany's oil refining capacity, were to be placed under the trusteeship of the federal energy regulator, the Bundesnetzagentur. Chancellor Olaf Scholz said of the nationalisation that it was "a far-reaching decision on energy policy aimed at protecting our country […] making ourselves more independent of Russia and the decisions that are made someplace over there." An August amendment of an energy law allowed for the government to make the temporary trusteeship in cases of "infrastructure critical to Germany's security of supply". Gazprom assets were temporarily nationalised in April this year.
It was not the only major nationalisation of the last few weeks, the other being Uniper, after its financial position further deteriorated. Previously, the federal government had provided around €15 billion in financial assistance to the company by taking a 30% stake in it, but the government will now buy Fortnum's controlling stake in the company, such that the total bailout will reach €29 billion, and Germany's ownership of Uniper increasing to 99%. Fortnum's shares rose almost 10% on the news, while Uniper's fell by around 25%.
Uniper's financial woes came about mainly by being forced to buy natural gas at spot market prices after Russian gas flows were diminished, and the company is currently losing around €100 million per day. German economy minister Robert Habeck said of the move that the "state will – that's what we're showing now – do everything possible to always keep the companies stable on the market." Another German buyer of natural gas, EnBW's VNG, has also recently requested government assistance, a further sign of the economic fallout of the Russian invasion of Ukraine.