Open source Global Registry of Fossil Fuels launched as UN Secretary General calls for taxes on fossil fuel profits to pay for climate damages

Combustion Industry News Editor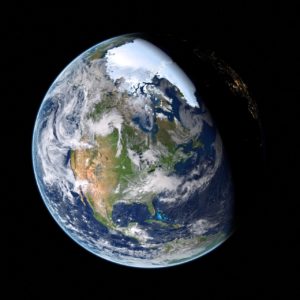 Non-governmental organisations Global Energy Monitor and the Carbon Tracker Initiative (not to be confused with Climate Tracker, or Climate Action Tracker) have launched the Global Registry of Fossil Fuels, the "first open-source database of oil, gas and coal production and reserves globally, expressed in CO2-equivalent."
The service currently accounts for an estimated 93% of coal projects, 87% of gas projects, and 46% of oil projects globally (on a carbon-equivalent emissions basis), covering some 89 countries and aggregating data from "thousands of government and corporate sources from around the world", including down to the project-level. As this suggests, the Registry is a rich and interesting data source, and will be a valuable resource for energy and climate analysts, and perhaps energy businesses as they strategize their futures.
One finding by the Registry, in conjunction with German group Urgewald, is that there is more than 100 gigatonnes of carbon-equivalent emissions from oil and gas projects currently being developed, from companies such as Qatar Energy, Gazprom, Saudi Aramco, Turkmengas, Petrobras, Iran's NIOC, ExxonMobil, Abu Dhabi NOC, TotalEnergies and Chevron. How these projects – and demand from developed countries around the world – fail to align with climate goals is the focus of the venture, and forces confronting questions for policy makers, industry, and consumers about how the two might be reconciled. It also, of course, demonstrates the need for cleaner sources of energy, as well as for carbon capture and storage.
The launch of the Register comes as United Nations Secretary General Antonio Guterres said in a speech that the windfall profits of fossil fuel companies should be taxed to pay for damages arising from climate change and to assist people having difficulties paying high energy and food prices. He told the UN General Assembly that the "fossil fuel industry is feasting on hundreds of billions of dollars in subsidies and windfall profits while household budgets shrink and our planet burns. Today, I am calling on all developed economies to tax the windfall profits of fossil fuel companies.
Those funds should be re-directed in two ways: to countries suffering loss and damage caused by the climate crisis; and to people struggling with rising food and energy prices." As the BBC reports, the issue of richer nations paying damages to poorer nations because of rich nations' historical contribution to greenhouse gas emissions is likely to be a subject of much debate at and in the lead up to the COP27 climate conference in Sharm el Sheikh in November.