Gazprom says no more gas to flow through pipeline running through Poland to Germany because of Russian-imposed sanctions

Combustion Industry News Editor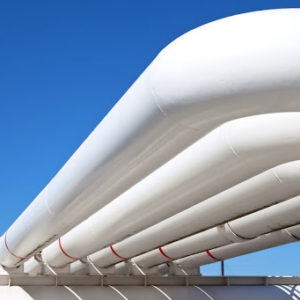 Russia's state-owned gas giant Gazprom has said that the flow of gas through the Yamal-Europe pipeline, which runs through Belarus and Poland to Germany, will no longer be possible because of sanctions applied by the Kremlin on European Union energy companies.
Amongst those companies are Poland's Europol Gaz (which owns the Polish part of Yamal), as well as Gazprom Germania, a collection of gas trading and storage companies (including Germany's largest store of gas by capacity) taken over by the German government last month, having previously been owned by Gazprom. The Russian-imposed sanctions were announced as retaliation against Western sanctions imposed on Russia; although the Yamal pipeline has not recently transported much gas, it does see significant use when demand for gas is higher, pointing to difficulties for Germany next winter, should the situation remain the same. Futures prices for gas jumped about 13% on the news.
A few days earlier, on 11 May, Ukraine's gas pipeline operator shut down the flow of gas through one of the two main pipelines transporting Russian gas to the EU, accusing Russian forces of interfering with the operation of gas facilities in the area around the border crossing point of Sokhranivka. With that pipeline responsible for transporting around one quarter to one third of Russian gas to Europe, there were already fears about the amount of gas that could be delivered to the EU. Of the sanctions preventing flow through the Yamal pipeline, German economy minister Robert Habeck said that "on the whole, the situation is escalating…it's becoming evident that once again Russia is using energy as a weapon."
It seems inevitable that Russia will continue to use its energy power to pressure the EU, though this also carries a risk to Russia itself in reducing its revenues.