Petersberg Climate Dialogue sees UN chief warn on 'collective suicide', while Germany says it will not deviate from climate targets

Combustion Industry News Editor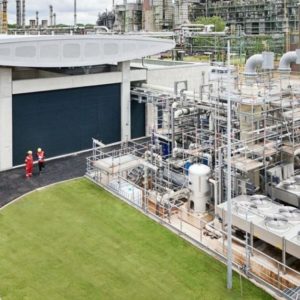 United Nations Secretary General António Guterres has given a stark warning to ministers from 40 countries meeting to discuss climate change at the Petersberg Climate Dialogue in Berlin. "Half of humanity is in the danger zone, from floods, droughts, extreme storms and wildfires. No nation is immune. Yet we continue to feed our fossil fuel addiction. We have a choice. Collective action or collective suicide. It is in our hands," Mr Guterres told delegates. The Dialogue was being held in the lead up to the COP27 climate talks in Egypt in November, which will be important in that many countries could announce more ambitious 2030 greenhouse gas emissions reduction targets.
The meeting was also notable for German Foreign Minister Annalena Baerbock arguing against the idea that climate targets should be scaled down in reaction to the energy and food crises currently facing many parts of the world after the Russian invasion of Ukraine. Germany, she said, will "not deviate an inch from our climate targets – on the contrary, we will exit fossil fuels even faster." Heatwaves, record temperatures, wildfires, floods, and drought have all been affecting different parts of the world so far this year, in many cases probably exacerbated by climate change, and leading to significant loss of life.