Tech giants pursuing innovative funding model to spur carbon capture technologies

Combustion Industry News Editor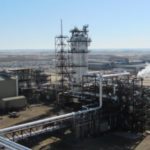 Gasworld has reported on the launch of a new initiative by Stripe, Alphabet (Google's parent company), Meta (Facebook's parent company), Shopify, and McKinsey Sustainability to accelerate the development of carbon capture technology by committing US$925 million in advance purchase of removed tonnes of CO2.
The advanced market commitment (AMC) mechanism, known as Frontier, was originally piloted for vaccine development, but is now being employed in the campaign to mitigate climate change, aiming to ease what can otherwise be difficult financing arrangements for emerging technologies. Two pathways are open – low-volume, pre-purchase agreements for early-stage/pilot technologies, and offtake agreements for future carbon dioxide removal for technologies ready to transition to higher-volume operation.
The pioneering private sector approach will be fascinating to observe in its efficacy. Both direct-air-capture (from the atmosphere) and point-source capture technologies appear to be covered by the scheme.