Eni secures deal for additional natural gas supply from Egypt

Combustion Industry News Editor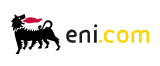 Eni has agreed a new deal with Egypt's EGAS for the supply of natural gas from the North African country to aid Italy in its transition to a low-carbon economy – and, presumably, to allow Italy to buy less natural gas from Russia.
The agreement encompasses the valorisation of "Egyptian gas reserves by increasing jointly operated gas activities and identifying opportunities to maximize short-term gas production", as well as optimising "exploration campaigns in existing blocks and in the newly acquired acreage in the Nile Delta, Eastern Mediterranean and Western Desert regions".
The announcement came on the same day that Eni publicised new oil and gas discoveries in the Meleiha concessions, in Egypt's Western Desert, for approximately 8,500 barrels/day of oil equivalent.