BP scales back 2030 climate target as it increases investment in oil and gas, renewables and low-carbon hydrogen

Combustion Industry News Editor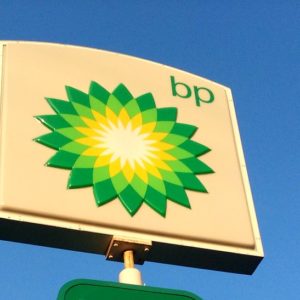 BP has scaled back its 2030 greenhouse gas emissions reduction target for fuel sold to customers from its previous goal of 35-40% from 2019 levels to 20-30% , a worrying signal that ambitious targets set by a slew of companies over the last five years may disintegrate under the lure of commercial opportunities and investor pressure.
In February 2020 BP was one of the first major oil and gas companies to set a net-zero target for 2050 at the latest, with CEO Bernard Looney saying at the time that the "world's carbon budget is finite and running out fast; we need a rapid transition to net zero […] It is clear to me, and to our stakeholders, that for BP to play our part and serve our purpose, we have to change. And we want to change – this is the right thing for the world and for BP." Now, however, following a record annual profit of US$28 billion for 2022, Mr Looney has told reporters that "We need lower carbon energy, but we also need secure energy, and we need affordable energy. And that's what governments and society around the world are asking for."
The company has increased its investment budget range for spending to 2030, with the previous US$14-16 billion being upped to US$14-18 billion, to be split equally between its oil and gas business and its energy transition business, meaning the news is not all negative for the climate. Spending on the energy transition business was at 3% in 2019 and 30% this year. In addition, the total oil output by 2030 is still expected to be lower than in 2019.
The downwards revision of the GHG emissions reductions from fuels sold to customers is likely also a result of Western oil and gas companies partially filling in some lost production from Russia following the sanctions placed as a result of the invasion of Ukraine. Still, the language around delaying reductions grates; industry rhetoric has often been that companies need profits from their traditional business to fund the transition to low-carbon business, but BP's new rhetoric is around providing affordable, secure energy. It is difficult to imagine the same rhetoric if fossil fuel prices and profits were low.
Other parts of BP's announcement were interesting for other reasons. Mr Looney said that the company's wind and solar businesses would focus more on producing biofuels and low-carbon hydrogen, especially in the US where generous tax credits are available. It aims to have 10 GW of operating renewables capacity by 2030, with a further 50 GW under development by that time. From biofuels, it expects a return on investment of 15% or more, and 10% or more from hydrogen. These are higher returns that the single-digits returns often spoken about for renewable energies, though somewhat lower than the ~20% typically spoken of for fossil fuel projects.
Given these commercial incentives, BP's shift in strategy in favour of oil and gas is not surprising, but policy environments supporting a lower-carbon economy might need to be strengthened to prevent focus on the objectives of the Paris Agreement being lost.