Australia on track to meet Paris Agreement targets five years early

Combustion Industry News Editor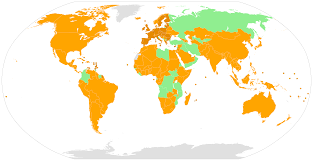 Researchers have found that Australia is on track to meet its Paris Agreement targets five years in advance, according to a story by the Australian Broadcasting Corporation. In what will be a surprise to many, the country is adding renewable power generation capacity on a per capita basis at a faster rate than China, Japan, the European Union, and the United States, with solar power in particular being installed quickly. With renewable capacity decreasing in cost, and electricity prices relatively high, the researchers (from the Australian National University) expect most future capacity to also be renewable, rather than coal or gas. The state of South Australia is seen as leading the conversion to renewables, and the researchers expect its renewables share to rise from the current 50% to 100% or even 125% over the next five to six years, which would make it an electricity exporting state. (It is interesting to note that planning approvals for new capacity in South Australia now usually require electricity storage to be a part of developments.) Australia thus seems likely to become an interesting test case for grid reliability with high shares of renewables, especially with its intense summer heatwaves and widespread air conditioning.