What is needed from COP27, and what can be expected?

Combustion Industry News Editor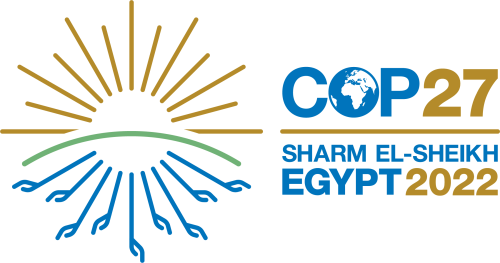 After the Glasgow COP26 meeting in November 2021, significant for being the first conference of the parties to have a review of Paris Agreement targets set in 2015, delegates this year will head to Sharm El Sheikh in Egypt for COP27, being held between 6-18 November. With climate concerns now well established as a priority for much of the world, from micronations to superpowers, the first African COP since Marrakech, Morocco in 2016 will attract considerable attention. In the lead up to COP26, the International Flame Research Foundation asked what was needed of that conference, and it is worth asking the same of COP27.
Recap – what happened at COP26 in Glasgow?
In the lead-up to Glasgow, a broad range of countries set net-zero targets, including China, the USA, Japan, South Korea, India, Australia, and Canada. These were achievements in themselves, and can be considered part of the success of Glasgow, though they were also the fruit of sustained popular and scientific pressure, as well as being in the best interests of the governments setting them. Apart from those announcements in the long lead-up to the Glasgow conference, the event itself saw many notable agreements, amongst them:
More than 100 world leaders agreed to end and reverse deforestation by 2030, a highly significant achievement given the large role land-use change plays in GHG emissions. Russia and Brazil were amongst the signatories, as were Canada, China, Indonesia, the Democratic Republic of the Congo, the Ivory Coast, the USA and Australia.
A separate grouping of 105 countries pledged to reduce methane emissions by 30% by 2031, but this did not include China, India, Russia, Iran and Australia.
China and the USA agreed to work together on climate change action.
More than 40 countries made a commitment to "cease issuance of new permits for new unabated coal-fired power generation projects, cease new construction of unabated coal-fired power generation projects and to end new direct government support for unabated international coal-fired power generation". Of those 40 countries, 23 had previously not made such a commitment, including Poland, Vietnam, Chile, Morocco, South Korea and Ukraine.
A framework was agreed, after six years of development, for the global trading of carbon-equivalent credits.
Commitments from China, Korea, Japan, the USA and 16 other countries to end financing for foreign coal projects were reiterated.
But there were also many disappointments, the chief ones being:
That China and India did not set updated greenhouse gas emissions targets for 2030 or 2035. This would have been the most important announcements possible at Glasgow, but such announcements were postponed to COP27.
Iran and Mexico did not set long-term net-zero targets.
That funding for mitigation and adaptation initiatives for poorer nations from richer ones was not agreed to a level commensurate with the need.
What has changed since COP26?
Much has happened since Glasgow that will shape discussions and agreements at Sharm El Sheikh. The most significant are:
The worldwide energy crisis following the COVID-19 pandemic and then the Russian invasion of Ukraine.

In the short term, this has raised awareness of the reliance on and current necessity of fossil fuels, even in those countries that are at the forefront of the clean energy transition.
This has led to an attempt to increase fossil fuel production within European countries (as well as to extend the lives or reopen coal or oil-fired power plants), while the financial incentive has sparked increased investment in additional fossil fuel production in countries with large resources. It may have also shifted popular sentiment towards increased fossil fuels production to lower consumer prices.
At the same time, it has enhanced two incentives for countries to decarbonise their energy sectors, one being security of supply, and the other price. This applies in the short and medium terms and possibly also in the long term. (If fossil fuel demand starts to fall globally, prices will also, as long as the supporting infrastructure for them remains in place.)
One result of this is that European countries are in general increasing their investment and bringing forward timelines for decarbonisation of their economies. It is probably fair to say that for the decade to 2030, European decarbonisation has picked up pace, even if in the short term that is less clear.

The cost of raising finance for projects has risen in most countries, as central banks attempt to dampen inflation by raising interest rates. This, coupled with government spending programs to reduce energy prices for consumers, is likely to mean governments will find it difficult to fund the full range of mitigation projects they would otherwise wish to pursue.
The passing of the cryptically named Inflation Reduction Act in the United States. This large spending package imposes a price on methane, increases incentives for carbon capture, and aims to add a great deal more renewable power generation capacity, while also preparing the grid for a higher share of renewables. There is support for clean hydrogen and other clean fuels as well.
Further climate disasters have occurred around the world, including severe flooding in Pakistan, heatwaves in India, Pakistan, Europe (accompanied by wildfires), the USA, and China, as well as the drying up of rivers such as the Rhine, the Yangtze, and the Colorado. South-west North America continued to be in drought.
The United States released a new strategy towards Sub-Saharan Africa, partly aimed at cooperation on climate matters, with components being "supporting countries in their efforts to minimise and adapt to the impacts of a changing climate", "working closely with countries to accelerate their just transitions to a clean energy future", and "pursuing public-private partnerships to sustainably develop and secure the critical minerals that will supply clean energy technologies", as well as assistance in managing ecosystems. Should such collaboration take hold, it could be highly significant for climate.
Seven additional countries announced net-zero greenhouse gas emissions, most notably including South Africa and Indonesia, both in the top twenty national emitters in the world. Additionally, 780 of the 2000 largest publicly traded companies now have net-zero goals.
Nineteen additional countries signed the Global Methane Pledge to reduce methane emissions 30% below 2020 levels by 2030. Half of global methane emissions are now covered by countries that are part of the pledge – a promising but still insufficient status.
Australia significantly improved its 2030 emissions reductions targets, committing to a 43% reduction from 2005 levels by 2030, up from the previous 26-28%. According to Carbon Action Tracker, it is the only country in the last year to release a markedly improved target (though in effect the update only brought it into approximate alignment with other advanced economies). Egypt, the conference host, released an updated nationally determined contribution (NDC) in July of this year, conditional on international assistance, that allows for an increase in emissions to 2030. The NDC is a 'reduction' only in the sense that it is nominally lower than an indefinite 'business as usual' scenario. Brazil, meanwhile, updated its NDC to something probably slightly worse than its previous NDC set in 2016, while India released a new NDC only slightly more ambitious than its previous one, and in line with its current level of action. While Australia's change is positive, the host country's poor effort, the indifferent new targets from Brazil and India, and the fact that China has not indicated a new 2030 target mean that overall, 2030 target setting has been disappointing. This is important, because the evidence is that countries do generally attempt to meet their targets, and the action in meeting them improves clean technologies and processes, making them more attractive for further action. Announcements at COP27 are still possible, however.
The Kigali Amendment to the Montreal Protocol, which aims to phase out from the global economy hydrofluorocarbons (HFCs), which themselves had been introduced to curtail the use of chlorofluorocarbons, was ratified by the United States, giving an impetus to the implementation of the Amendment. Hydrofluorocarbons, while used in very small quantities, have extremely high global warming potentials (in the range of thousands), making them a significant contributor to global warming. A recent paper from MIT projected that the implementation of the Kigali Amendment will reduce HFCs' contribution to global heating to 0.04°C by 2100, down from 0.14–0.31°C with current policies and from 0.28–0.44 °C without current policies. The situation is delicate enough that a 0.10–0.27 °C saving is vital. In terms of greenhouse gas emissions, it will be a saving of something like 5% of total 2021 global GHG emissions.
A flurry of new carbon capture and storage projects have been announced, with Wood Mackenzie finding that between April and June of this year, 50 new projects were announced. (Not so long ago, the total number of projects in the world numbered a few dozen.) The Inflation Reduction Act will further accelerate this roll out, such that the technology will edge closer to capturing carbon dioxide on a scale that significantly contributes to the mitigation of climate change. It also means that the costs of deployment should decrease markedly, and its effectiveness increase, making it more appealing for companies considering implementing the technology themselves.
Many 'new energy' projects have also been announced, especially around low or zero-carbon hydrogen and ammonia, as well as renewable energies. Long-term supply contracts for green hydrogen and ammonia, for instance, have been struck between countries such as Canada and Germany, and Australia and Japan. A memorandum of understanding on a 'green shipping' corridor has been announced between the Port of Singapore and the Port of Rotterdam.
The 'First Mover Coalition' has grown and is taking action in investing in low-GHG emissions technologies, products and agreements to purchase them from each other. The grouping is now 55 strong, up from an initial 34, with the governments of Sweden and Singapore, and companies such as RioTinto, Carbon Direct, Ford and Swiss Re joining this year.
China's Ministry of Foreign Affairs released a 'concept document' calling on Association of Southeast Asian Nations, African Union countries, Arab League countries, central Asian countries, Brazil, India, and South Africa to join a Chinese-led global clean energy partnership.
The government of Denmark joined that of Scotland in contributing 'loss and damages' funding to poorer nations to cover the effects of climate change, in recognition of their countries' outsized historical contributions to greenhouse gas emissions in comparison to less developed nations. Such loss and damages are a key issue for developing nations, but one that has gained relatively little traction in commitments from national governments.
More than 1100 cities have now signed the 'Cities Race to Zero' initiative, which will have significant flow-on effects, for instance on waste management and transport, not to mention power generation.
Overall, the announcements above are highly positive from the point of view of technological advance (particularly through the deployment of emerging technologies), mixed-negative from the point of view of target setting, and mixed in terms of other forces affecting climate change action.
Performance on the most important climate metric – actual greenhouse gas emissions – has been poor, with global emissions expected to be 1.2% higher in 2022 compared to 2019. The remaining 'carbon budget' the world has before the 1.5°C target is exceeded continues to shrink. Carbon Action Tracker's current estimates of global average surface temperature increases by 2100 range between a central estimate of 1.8°C [with a 1.5-2.4°C range] in the most optimistic case of full implementation of all announced targets, to 2.7°C [with a 2.0-3.6°C range] for the 'real world action based on current policies' case. The 'best guess' of Norway's NDV, released this month, is that the world is on course for a 2.2°C increase.
COP27 – Sharm El Sheikh
It remains the case that the most important possible announcements during COP27 would be from India and China, releasing strong 2030 climate targets – this is unfinished business from Glasgow. It seems certain that this will not be forthcoming from India – though at least the country has released a slightly improved target – and unlikely that China will release one, even if a surprise announcement is still possible. However, it is expected that Chile, Mexico, Turkey and Vietnam will submit new targets ahead of COP27, and with Mexico and Turkey having unambitious targets at present, these could be significant pledges.
Sharm El Sheikh was originally intended to be an 'implementation' conference – one that is supposed to see agreements made on the nuts and bolts of the broader agreements already made. The stated goals of the conference are regarding:
Mitigation – "the implementation of the Glasgow pact call to review ambition in NDCs and create a work program for ambition on mitigation" on the part of "all parties", so as "to limit global warming to well below 2°C and work hard to keep the 1.5°C target alive".
Adaptation – to make the "crucially needed progress" on the Global Goal on Adaptation that was agreed at COP26, as well as "enhanced global agenda for action on adaptation".
Finance – progressing the delivery of the US$100 billion/annum (the goal to 2025) in assistance to developing countries to achieve "adequacy and predictability of climate finance. Existing commitments and pledges "require follow up in order to provide clarity as to where we are and what more needs to be done". (The European Network on Debt and Development reports that US$83.3 billion was delivered in 2020, though only 2% went to small island developing states.) Africa's chief negotiator has made it clear that higher amounts will be sought.
Collaboration – this is to be enhanced to facilitate agreement and negotiation, in order to reach consensus.
One example is that the Forests and Climate Leaders' Partnership, which aims to "to scale up action to protect, conserve and restore the world's forests while delivering sustainable development and promoting an inclusive rural transformation", is expected to launch at COP27, and a range of other initiatives, such as the Cities Race to Zero, global carbon accounting rules, and the end international financing for fossil fuels, should be further fleshed out or updated in a way that demonstrates commitment to them.
These things and target setting aside, a successful conference would see agreements on funding and assistance to be provided to poorer nations from richer ones to carry out adaptation and mitigation projects. Given that most population increase is expected to come from poorer countries, and there is the greatest room for development in them, such cooperation offers not only high potential greenhouse gas emissions savings in the short, medium and long terms, but also opportunities for investment in emerging markets for businesses from established markets, as well as for the growth of businesses in developing countries. Adaptation projects will also be vital for protecting lives and livelihoods, and promoting stability in countries which could suffer badly from climate change.
Aside from collaboration and funding for projects, the Glasgow Dialogue on Loss and Damage is also expected to be a hot topic, where countries responsible for the larger parts of historical emissions pay a form of compensation to those less responsible but affected by climate change today. This is a highly contentious issue but one that will need to be addressed to foster good relationships.
Strong commitments on funding goals will be a major focus of COP27, particularly from developing nations, although with developed nations facing budgetary pressures, and there being limited immediate political rewards for such announcements, there are headwinds against such an agreement.
On the sidelines
Conferences of the parties are increasingly becoming not only intergovernmental events, but broader climate conferences attended by non-governmental and civil society organisations, businesses and industry bodies. Given that governments set policies that are then executed by government and business, public-private partnerships such as the First Mover Coalition are vitally important to climate action. This means that significant news might come from the sidelines of COP27.