Singapore and Rotterdam ports agree MoU for world's longest green shipping corridor, to be up and running by 2027

Combustion Industry News Editor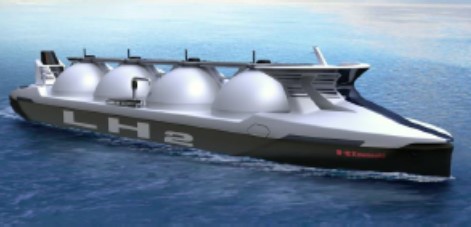 The Maritime and Port Authority of Singapore and the Port of Rotterdam Authority have signed a memorandum of understanding for the creation of the world's longest 'green and digital corridor', aimed at enabling low and zero-carbon shipping.
The initial aim is to have the first sustainable ships operating by 2027, with fuels such as biogas, synthetic methane, hydrogen, and hydrogen-based fuels such as ammonia and methanol being touted for use. As the press release states, each of these possibilities "has its own challenges relating to costs, availability, safety, and restrictions in range due to lower energy density compared to fossil fuels". To help chart a way forward, the two authorities will "bring together a broad coalition of shippers, fuel suppliers and other companies to collectively work on potential solutions". With some shipping companies, such as Maersk, already having ordered ships capable of running on methanol, expecting the first to be operational by 2024, the 2027 timeframe seems feasible.
In additional to the mechanical changes in power generation for the ships, digital technologies are also to implemented to improve efficiencies and safety. Amongst the collaborators on the project are expected to initially include the Global Centre for Maritime Decarbonisation and the Mærsk Mc-Kinney Møller Center for Zero-Carbon Shipping, BP, CMA CGM, Digital Container Shipping Association, Maersk, MSC, Ocean Network Express, PSA International and Shell.