Welcome to our SEVEN new Chinese members!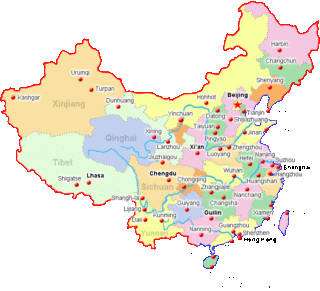 ---
If there is one country in the world that springs to mind when thinking about the combustion of fuels for both power generation and industrial processes, it is China. And yet Chinese representation amongst IFRF's membership has been negligible over the years … all of this is changing in 2019!
IFRF is delighted to announce that seven Chinese organisations have recently joined as organisational members. This follows a visit I made to Beijing and Hangzhou last year but would not have been possible without the vision and initiative of IFRF Council Member Professor Yong Yan of the University of Kent (also a professor of North China Electric Power University, NCEPU). And we expect that more academic institutions and industrial organisations from the energy sector in China will join IFRF over the next few months.
The new IFRF memberships in China lay a positive foundation for the establishment of the Chinese Flame Research Committee (CFRC). A small working group, led by Yong Yan, is making progress in establishing CFRC with the relevant governmental departments in China. It is expected that CFRC will create international partnerships between IFRF members in China and those from other IFRF national committees, and enhance collaborations between IFRF and other learned societies in China.
The seven new member organisations are: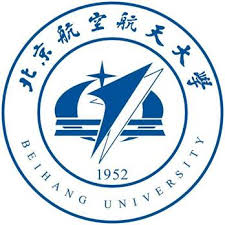 ---
Beihang University
Beihang University was founded in 1952 from the merger of the aeronautical departments of Tsinghua University, Beiyang University, Xiamen University, Sichuan University, etc. Located in the Zhongguancun Science Park near central Beijing, Beihang was the first university in China to focus on aeronautical and astronautical education and research. Beihang has over 30,000 full-time students, including about 1,300 international students. Beihang has evolved into an open, comprehensive, research-oriented university. Looking to the future, Beihang aspires to become a world-class research university rooted in China, with distinctive competitive advantages in science and technology (including energy).
Find out more via their website.

---
Beijing Enlandar Instrumentation & Control Co. Ltd
Established in 2013, Enlandar is a spin-out from NCEPU (see below) and now has around 20 employees, as well as a number of partners involved in production, marketing, etc. Enlandar's activities centre on the intelligent control and management of boilers to improve efficiency, reduce emissions and increase safety – objectives that closely align with IFRF's mission. To achieve this, Enlandar have developed four distinctive products:
An on-line, non-intrusive, cross-sectional pulverised fuel (PF) measurement system
A novel PF balancing device and control system
An automatic and intelligent isokinetic sampling device (AIIS-2000)
An online PF particle size measurement system
Find out more via their website.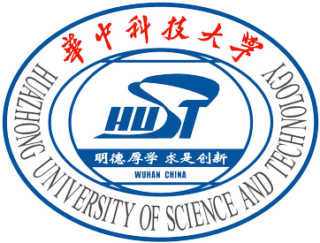 ---
Huazhong University of Science and Technology
Founded in 1952, Huazhong University of Science and Technology was originally named Huazhong Institute of Technology. In 2000, the university merged with Tongji Medical University and Wuhan Urban Construction Institute, to form the new Huazhong University of Science and Technology (HUST). The HUST campus is home to over 100 labs focusing on many research areas and more than 10 state-level research platforms, including the Wuhan National Laboratory for Optoelectronics, the Centre for Gravitational Experiments, the Wuhan National High Magnetic Field Centre and the biggest oxy-fuel combustion carbon capture pilot system in China – the 3 MWth Carbon Capture Test Base. HUST is in Wuhan, the capital city of Hubei Province, on the Yangtze River. Over 55,000 full-time students are enrolled, including approximately 32,000 undergraduates, 16,000 master candidates and 6,000 doctoral candidates.
Find out more via their website.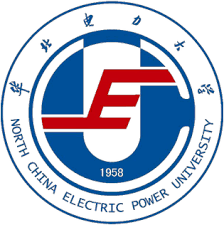 ---
North China Electric Power University
North China Electric Power University (NCEPU) is a national university, under the leadership of the Ministry of Education. It is located in Beijing with a campus in Baoding. NCEPU has approximately 3,000 faculty members, over 20,000 full-time undergraduate students and 10,000 post-graduate students. NCEPU was founded in 1958 in Beijing and was affiliated to the state's national power department. In 2003, it was transferred to the Ministry of Education for management and was jointly administrated by the Ministry of Education and the university Council. Its members have now grown to nine including the China Electricity Council. NCEPU has a mission to cultivate highly competent talent for the country's energy and power industry, and promoting scientific and technological progress in this field.
Find out more via their website.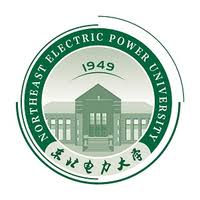 ---
Northeast Electric Power University
Northeast Electric Power University (NEEPU) is one of the key universities in Jilin province. Founded in 1949, it was the first electric power engineering school launched by the People's Republic of China. NEEPU is attuned to the needs of state electric power industry and economic construction of Jilin province and adapts actively. The university has 14 schools and departments, and 46 undergraduate programmes covering eight disciplines – engineering, science, management, liberal arts, law, economics and education. NEEPU has two engineering labs jointly constructed by the state and the local, a national university Science Park, two key labs of the Ministry of Education (engineering research centre) and 25 ministerial and provincial key laboratories and research centres. In the last five years, NEEPU has undertaken over 1,800 scientific research projects and made great contributions to scientific research, the electric power industry and the construction and development of the local economy.
Find out more via their website.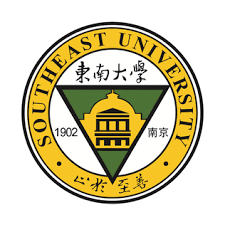 ---
Southeast University
Southeast University (SEU), located in Nanjing, is a prestigious institution of higher learning. As one of the national key universities it is under direct administration of the Ministry of Education of China and the Jiangsu Province. As one of the oldest institutions of higher learning in China and with a strong cultural heritage, SEU's origins can be traced back to 1902 when it was founded as Sanjiang Normal College. SEU has 33 departments with 77 bachelor's degree programmes, 33 PhD programmes and 49 Master's degrees. Among the mre than 30,000 full-time students, there are 16,000 undergraduate students and 14,500 graduate students. SEU is a research-oriented university with a focus on engineering while also covering philosophy, economics, law, education, literature, science, engineering, medicine, management and art.
Find out more via their website.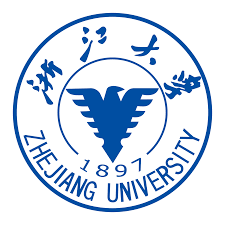 ---
Zhejiang University
Zhejiang University (ZJU) is one of China's top higher education institutions, as well as one of its oldest; its roots can be traced back to 1897 and the founding of the Qiushi Academy. Located in Hangzhou, the University is organised across seven faculties and 37 schools. It is home to over 3,700 full-time faculty members, including 46 members of the Chinese Academy of Sciences and the Chinese Academy of Engineering. ZJU has over 54,000 students, over 50% of whom are postgraduate students. The University prides itself on a culture of innovation and entrepreneurship. ZJU researchers are making an impact across many priority areas, addressing global challenges including artificial intelligence, assembly technology for large aircraft, clean energy, ocean technology, industrial control technology, and global public health initiatives related to the prevention and treatment of infectious diseases.
Find out more via their website.
We welcome these new member organisations into the IFRF and look forward to forming strong links with them across our current network, and developing activities in China that will hopefully attract international participation as well as additional members in China.