Tributes to the late Professor János Miklós Beér (1923-2018) at the Clearwater Clean Energy Conference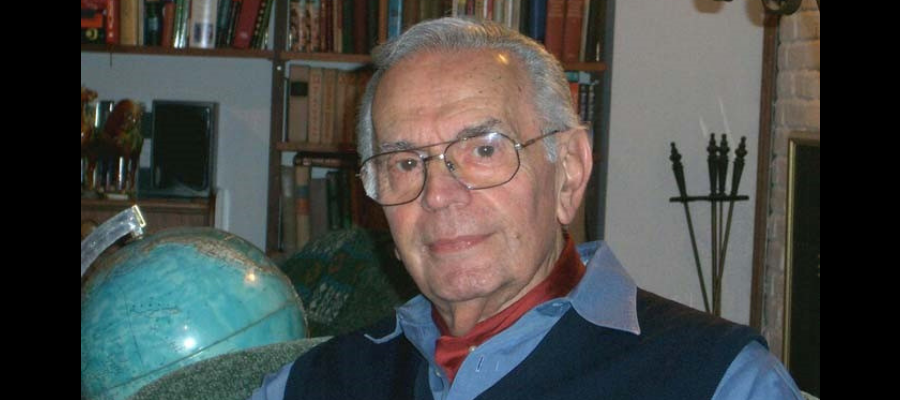 Last week saw a special event take place during the 44th International Technical Conference on Clean Energy, held at Clearwater in Florida, USA ('The Clearwater Clean Energy Conference'). This event was a 'Memoriam' to honour the memory of Professor Janós ('John') Beér and to celebrate the contribution that he made over his long and successful career to the field of combustion science and engineering. A significant part of this distinguished career is intertwined with IFRF's history and the University of Sheffield, as those of you who followed our IFRF Blog series last year ('Re-igniting the decades') will recall no doubt.
The Memoriam to Janós took the form of a plenary session held on 18th June, chaired by Professor Ashwani Gupta of the University of Maryland. During the session, a large number of people paid tribute to Janós, including many heartfelt statements of gratitude and personal anecdotes that, together, painted a wonderful picture of this brilliant, generous, humorous and kind scientist, teacher, mentor, humanitarian and polymath.
In conjunction with the session at the 2019 Clearwater Clean Energy Conference, the organisers have produced a 47-page tribute document – 'Remembering Professor János Miklós Beér' – that will be included in the published Proceedings of the conference in due course. This fascinating and well-researched document can also be downloaded here.
These various oral and written tributes complement and add to our own tribute to Janós, which highlighted his crucial contributions to IFRF over nearly six decades, including his roles as Head of our Research Station at IJmuiden (1960-1963), General Superintendent of Research and member of the Joint Committee (1970-1989), and Honorary Superintendent of Research from 1989 until his death. The IFRF connection is addressed on page 11 of the Clearwater tribute document and in many of the personal contributions from former IFRF staff that are included in the document.
Using the words with which we concluded our own tribute: An amazing life and one lived to the full… RIP Professor János Miklós Beér.