TOTeM47: Just two days away!

IFRF Administration & Communication Coordinator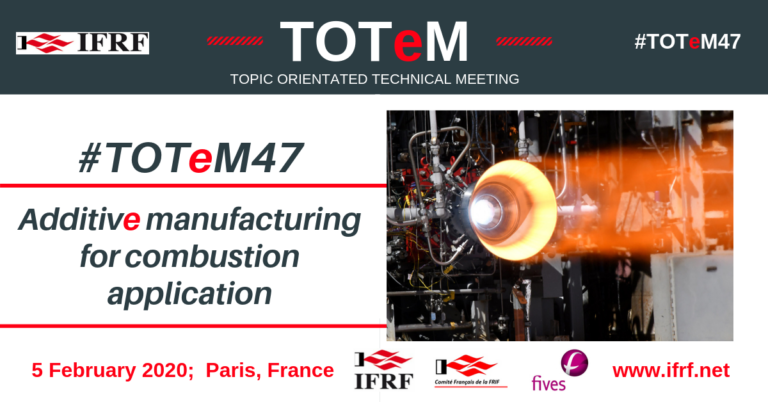 ---
In just two days time we will be holding our latest TOTeM event in Paris, France. Join us and a host of exciting speakers on 5 February to look at 'Additive manufacturing for combustion application' and hear about topics such as:
Additive manufacturing methods applied to industrial combustion hardware
What does metal additive manufacturing bring for energy industry?
How to incorporate additive manufacturing into burners design and product ion for energy & cement industry?
Plus many more. Visit our website to view the programme and book your tickets. We look forward to seeing you in Paris.