Job: Technical Team Leader at the Translational Energy Research Centre

IFRF Administration & Communication Coordinator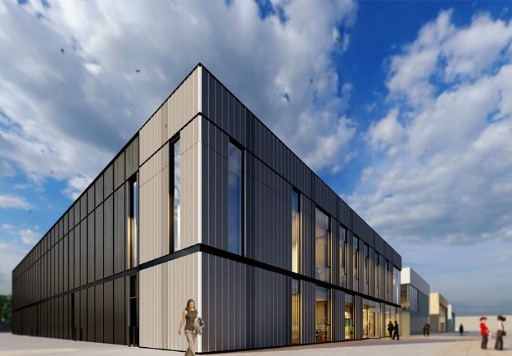 ---
The Translational Energy Research Centre (TERC) – the new home of IFRF – will be a brand new, high profile, innovation-focused, national research facility. Building upon the success of the existing Pilot-scale Advanced Carbon Capture (PACT) Research Centre, the purpose of this technologically advanced facility will be to support Carbon Capture Utilisation Storage (CCUS) projects and their suppliers in the UK and across the globe to innovate and resolve issues that currently lead to large and costly design margins. The Centre will provide a platform for users to prove, test, develop, optimise and up-scale their ideas and developments on a cost-effective basis, before investing in commercial-scale testing or production. Thereby, addressing demand for additional capacity, enabling greater flexibility of operation, and enhanced capabilities.
The comprehensive range of flexible and compatible state-of-the-art equipment, at the centre will enable research into many future energy challenges including; Conventional energy, Carbon capture, utilisation and storage, Biomass, Hydrogen, Renewable energy, Energy storage, Smart grids, Sustainable aviation and transport fuels, Smart energy management and more.
The project team is looking to recruit a strong technical team to maintain and operate the various rigs and facilities, which also include an extensive range of online and laboratory analytical equipment. As Technical Team Leader, you will report to the TERC Operations Manager. You will manage the laboratory and pilot plant research facilities to provide a high-quality technical service. Responsibilities include, line management and supervision of technicians, planning work, managing and maintaining laboratories, maintaining and implementing safety standards and policy, providing specialist technical advice to a wide range of customers, supporting research and student projects and personally providing a high level of customer service with respect to technical design, build and operation of unique research apparatus. You will have a good honours degree or equivalent experience in Engineering, Science or Electronics and a comprehensive knowledge and understanding of Health and Safety regulations. Additionally, you will have specialist knowledge of two or more of the following areas: tribology, materials testing, pneumatics and hydraulic systems, thermodynamics, workshop machine techniques, energy and combustion, electronics, fluid dynamics and instrumentation and control. Experience of operating small pilot scale research facilities, focused on combustion and/or chemical processing is desirable. Strong communication skills and the ability to engage with staff at all levels are vital.
Contract Type: Open-ended subject to funding
Working Pattern: Full Time
Location: Translational Energy Research Centre, Europa Ave, Tinsley, Sheffield, S9 1ZA, UK
Salary: £31,866 – £40,322 per annum. Potential to progress to £44,045 per annum.
Closing Date: 4th September 2020