IFRF making excellent progress with its TOTeM and Conference events programme
One of the key aims for IFRF in 2022 has been to kick-start its Topic Orientated Technical Meeting (TOTeM) and Conference programme following Covid-19 travel restrictions in many of IFRF's member countries. The first such event is only a few days away now on Thursday 13 October and looks like being a great success. With 100+ registered delegates, the event entitled Hydrogen for industrial decarbonisation will be held at Air Liquide's Innovation Campus in Paris. This joint event between IFRF and Comite Francais, its French national committee, is being held at IFRF member and Preferred Research Partner (PRP)- Air Liquide's Campus Innovation in Paris.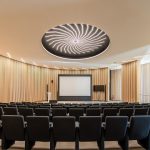 The technical value of the TOTeM is recognised in the event attracting sponsorship from Air Liquide, Alliance ALLICE, GRTGaz, Thermo Fisher Scientific and Siemens. The event has been selected by Europe's Clean Hydrogen Partnership as one of its European Hydrogen Week 2022 – Side Events. These events intend to complement the goals of the Hydrogen week through discussions and presentations around the development of the hydrogen economy across Europe. Local and regional authorities, municipalities, public and private entities were encouraged to share ideas and latest developments within the Hydrogen Community during the entire month of October 2022. IFRF's TOTeM was one of the 17 events selected from what was described as 'a large number of applications'.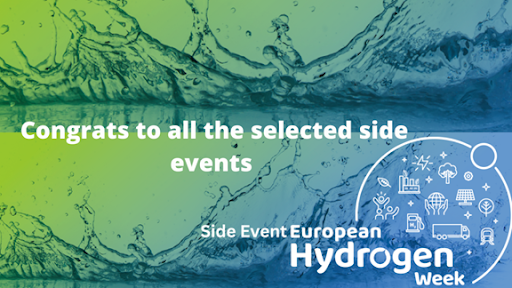 Congratulations to Sebastien Caillat and the whole of the organising committee for putting together the event and I am sure that all that go will have a very informative day. Look out for the displays of our PRP organisations University of Sheffield- Translational Energy Research Centre (TERC) and Glass Futures as well as event host Air Liquide.
The next planned events in the IFRF programme include:
IFRF/ Comitato Italiano led event entitled '

Decarbonisation of glass production

' which will focus on hydrogen firing and efficiency improvement, to be held provisionally in March 2023

UK special event entitled '

Hydrogen combustion challenges and opportunities

' to be held at TERC, which I very much hope will provide the kernel for IFRF to reconnect with UK industrial and academic organisations

IFRF 1-day satellite workshop at the

11

th

European Combustion Meeting in Rouen

proposed for 23 or 24 April 2023 entitled, '

Flame characterisation in industrial combustion systems and experimental validation/ numerical simulation of industrial flames'

The return of the IFRF Conference proposed for Autumn 2023, which was last held in 2018 at The University of Sheffield.
I think this will be a great programme of events for 2023, so watch out for announcements as IFRF and its partners progress the various organising activities.