IFRF TOTeM – Hydrogen for decarbonisation – October 13th 2022 – Paris

IFRF TOTeM - Hydrogen for decarbonisation - October 13th 2022 - Paris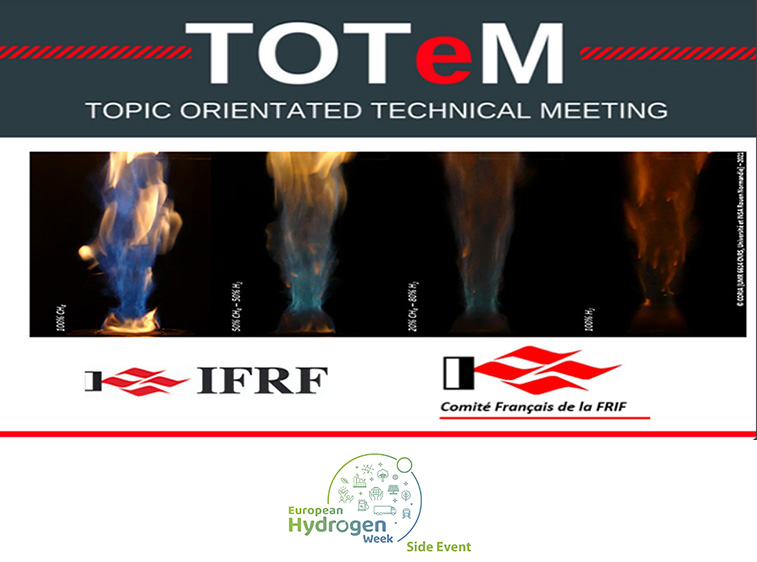 TOTeM: 'Hydrogen for industrial decarbonisation' will be a one-day event in Paris, France on 13th October 2022.
This event will be in co-operation with Comité Français – the French Flame Research Committee of IFRF.
We are grateful for the support for this event from Air Liquide, Alliance ALLICE, GRTGaz, Thermo Fisher Scientific and Siemens. This event is an official side event of the European Hydrogen Week 2022.
Please see below for all of the key details for those wishing to attend.
Venue
Air Liquide Campus Innovation Paris, Jouy-en-Josas, France (Address: 1, chemin de la Porte des Loges, 78350 Les Loges-en-Josas). A wide choice of accommodation is available in Versailles or Paris. It is recommended to travel by public transport from Paris, approx. 60-70 min.
To come from Paris there are several solutions:
The fastest way, take the train at 7:39, 7:58 or 8:09 from Montparnasse station to Versailles-Chantiers, line N. To arrive around 8:30, 8:45 at Air Liquide. Then you have to take the bus 264. The bus can be taken from both sides of the Versailles station, but the easiest way is to go to the Porte de Buc exit (not the main entrance of the station, see below). Then you have to stop at the "zone d'activité" stop in Les Loges-en-Josas, where the Air Liquide R&D centre is located.
Or you can take the RER C from Paris to Versailles-Chantiers (direction Saint-Quentin-en-Yvelines) and then take bus 264.
If you are coming from Massy-Palaiseau, you can take the RER C in the direction of Versailles-Chantier and stop at Petit Jouy – Les Loges. There, you can take the bus 264 towards Versailles-Chantiers. The bus station is indicated on the attached map (normally people from Air Liquide will be there, you can follow them).
Or Taxi/Bolt/Freenow/Heetch/Marcel/Uber to Air Liquide Campus Innovation Paris, 1, chemin de la Porte des Loges, 78350 Les Loges-en-Josas (https://goo.gl/maps/4bZSGE9o43ffVJTu5)
Only 25 car parking places are available, if you are coming by car, please send us a message, with the passengers names.
Program
08:30
Registration and refreshment
09:00
Opening: Sébastien Caillat – IFRF Vice President
09:07
Welcome: Lucie Prost and Catherine Vivier – Air Liquide
09:15
Session one – Chair: Clement Mirat – EM2C
Keynote
European and French H₂ strategies – Tudor Florea – French Ministry of Ecological Transition
09:35
Oxy-hydrogen based combustion for energy-intensive glass melting – Abou Bâ, Niomar Marcano, Jean Caudal, Xavier Paubel, Luc Jarry – Air Liquide
09:55
Oxyfuel Combustion with Hydrogen in the Steel, Non-Ferrous, and Glass Industries – Joachim von Schéele – Linde
10:15
Fast poster session – Chair: Lorella Palluotto – GRTGaz
P01
Soot production in high pressure inverse diffusion flames with enriched oxygen in the oxidizer stream – Peng Liu, Carson Chu, Ibrahim Alsheikh, Sreenivasa R. Gubba, Saumitra Saxena, Obulesu Chatakonda, Jeffrey W. Kloosterman, Fengshan Liu, William L. Roberts – KAUST / Air Products, Dhahran / Air Products and Chemicals, Pennsylvania / Metrology Research Centre, NRC Canada
P02
400 kW Pilot Plant Evaluation of Hydrogen Burners for Heating of LKABs Straight Grate Iron Ore Pellets Induration Plants – Christian Fredriksson, Fredrik Normann – LKAB, Luleå
P03
Oxycombustion of (CH₄ – H₂) fuel blends up to full hydrogen oxyflames – Clément Guiberteau, David Honoré, Niomar Marcano, Armelle Cessou, Rémi Tsiava – CNRS CORIA / Air Liquide
P04
Mild combustion of ammonia-hydrogen mixtures – Giancarlo Sorrentino, Giovanni Battista Ariemma, Pino Sabia, Raffaele Ragucci, Mara de Joannon STEMS-CNR, Napoli / DICMAPI, Napoli
P05
Numerical and experimental study of ammonia/hydrogen/nitrogen flames in a downsized model gas turbine burner – Héctor José Vargas Ruiz, Yan Goncalo Da Silva, Eleonore Riber, Laurent Gicquel, Davide Laera, Marianne Cuif-Sjostrand, Claude Prébendé, Mario Ditaranto – CERFACS / TotalEnergies / SINTEF ENERGY
P06
The impact of hydrogen as a fuel additive on the formation of soot precursors and particles in atmospheric laminar premixed flames of methane – Hong Quan Do, Alessandro Faccinetto, Luc-Sy Tran, Laurent Gasnot, Abderrahman El Bakali & Xavier Mercier – CNRS PC2A
P07
Experimental and modelling study of hydrogen ignition in CO₂ bath gas – James M. Harman-Thomas, Touqeer Anwar Kashif, Kevin J. Hughes, Mohamed Pourkashanian, Aamir Farooq – Energy 2050, Univ. Sheffield / KAUST
P08
Consequence analysis related to safety in the production, transport and utilization of hydrogen – Jennifer X Wen – University of Warwick
P09
Effect of thermal radiation in flame structure and laminar burning velocity of 1D hydrogen/air flames diluted with steam – Julie Ben Zenou, Ronan Vicquelin – CNRS EM2C
P10
Influence of H₂ and H₂-blends on NOx-emissions of a cold air high-velocity burner in flame and flameless operation – Lukas Sankowski, Christopher Wünning, Nico Schmitz, Herbert Pfeifer – RWTH Aachen University
P11
High pressure combustion of ammonia blends in an industrial model burner – Mario Ditaranto, Inge Saanum, Karl-Johan Nogenmyr – SINTEF Energy Trondheim / Siemens Energy, Finspång
P12
Adding bulk hydrogen supply to an industrial combustion lab – Mark Hannum – Fives North American Combustion
P13
Stabilisation of low-NOx hydrogen flames on a dual swirl coaxial injector – Maxime Leroy, Clément Mirat, Antoine Renaud, Ronan Vicquelin – CNRS EM2C
P14
Using system simulation for better design and integration of electrolyzer systems – Patrice Montaland, Benoit Honel – Siemens Digital Industries Software, Lyon
P15
Possibilities for co-combustion of hydrogen and coal in rotary kilns for iron ore pellets induration – Samuel Colin, Fredrik Normann, Christian Fredriksson, Klas Andersson – Chalmers UT, Göteborg / LKAB, Luleå
10:40
Break and poster session
11:10
Session two – Chair: Jennifer Wen – University of Warwick
Keynote
Subtleties and complexities of hydrogen combustion – Heinz Pitsch – RWTH Aachen University
11:35
Modelisation and CFD simulation of turbulent hydrogen combustion – Quentin Douasbin – Cerfacs
11:55
Specificity of NO formation routes in H₂ combustion – Nathalie Lamoureux – CNRS PC2A Lille
12:15
Enabling hydrogen-based combustion with physics-informed data-driven models – Alessandro Parente – Université Libre de Bruxelles
12:35
Lunch
14:00
Session three – Chair: Mark Hannum – Fives Group
Keynote
Hydrogen for industrial process heating: challenges and opportunities – Jörg Leicher – GWI Essen
14:25
A heat transfer modelling study of hydrogen flames in the iron ore pelletization process – Elias Ehlmé, Adrian Gunnarsson, Klas Andersson, Fredrik Normann – Chalmers University of Technology, Göteborg
14:45
Hydrogen as fuel for heating processes; what are the challenges and the future? – Sander Gersen, Berthil Slim, Remco Zeijlmaker – DNV Groningen
15:05
On the transition of some turbulent flames towards hydrogen combustion – David Honoré – CNRS CORIA
15:25
Break and poster session
15:55
Round table: From production to end usage, safety approach of new fuels
Moderators: Lorella Palluotto – GRTGaz & Sébastien Caillat – Fives Stein
Jennifer Wen – University of Warwick
Vincent Blanchetière – GRTgaz RICE
Benjamin Truchot – Ineris
Nicolas Groues – McPhy
17:15
Closing talk: David Honoré CNRS CORIA / CF IFRF Vice President

17:30
End of the day
Instruction for authors
All authors (for oral presentation and 60 seconds poster presentation) are requested to send their presentation prior to the meeting.
Attention: The authors will not be allowed to connect their own device to the projection system.
Pins will be available to install the posters (A1 format, vertical) on indicated stands.
Ticket prices are as follows
Please note that 'academia' also refers to students. Places are limited to 100 attendees!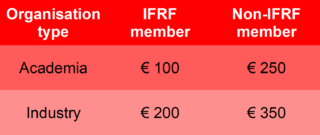 To register and purchase your tickets, click here to visit our Eventbrite page.
Update: The maximum number of participants in the main meeting room has been reached. If you register now, you will be able to watch a live webcast in the lobby and participate in the poster session and all breaks, but you may not be able to access the meeting room for all sessions.
Sponsoring opportunities
We also have a range of sponsorship packages available – please click here for more information.
About our event sponsors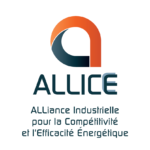 ALLICE is an alliance dedicated to energy efficiency and the decarbonisation of industry. Its aim is to accelerate innovation and draw out new solutions by bringing together all stakeholders: supply-side & demand-side players, specifiers, skills and research centres, investors, and financiers.

Air Liquide is a world leader in gases, technologies and services for Industry and Health. Oxygen, nitrogen and hydrogen are essential small molecules for life, matter and energy. They embody Air Liquide's scientific territory and have been at the core of the company's activities since its creation in 1902.

GRTgaz is a major European gas transporter, with stated core purpose: "Together, we enable an energy future that is safe, affordable and climate neutral". GRTgaz is an innovative company undergoing major transformation to adapt its network to ongoing ecological and digital challenges. It supports the hydrogen and renewable gas sectors.

Siemens Digital Industries Software is an innovation and technology leader in industrial digitalization. Our Xcelerator portfolio help our customers and partners to build a comprehensive digital twin by integrating the virtual and physical, hardware and software, design and manufacturing words. Siemens Digital Industries Software offers personal and adaptable applications, in an open, flexible and modern ecosystem.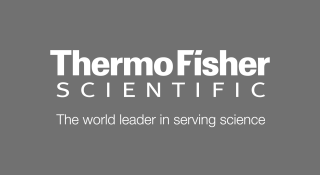 Thermo Fisher Scientific is the world leader in serving science. Our mission is to enable our customers to make the world healthier, cleaner and safer. We help our customers accelerate life science research, solve complex analytical challenges, improve patient diagnoses, deliver medicines to market and increase laboratory productivity. Among our solutions, we offer a full range of FTIR gas analyzers to meet your testing needs: from flexible, versatile laboratory systems to rugged systems designed for heavy use in industrial environments. Custom solutions are available for unique applications.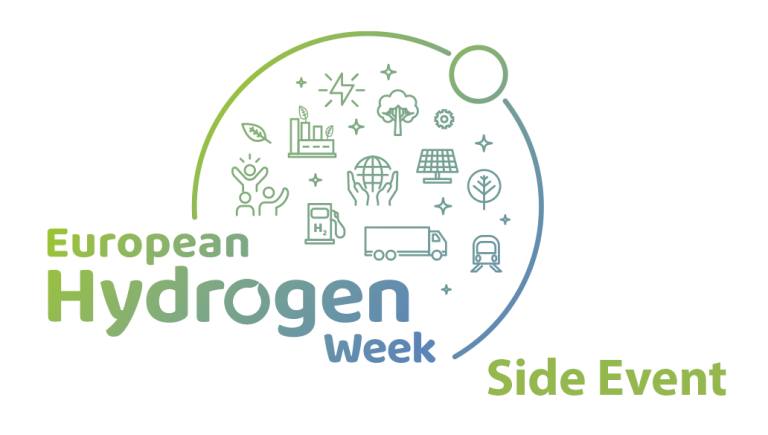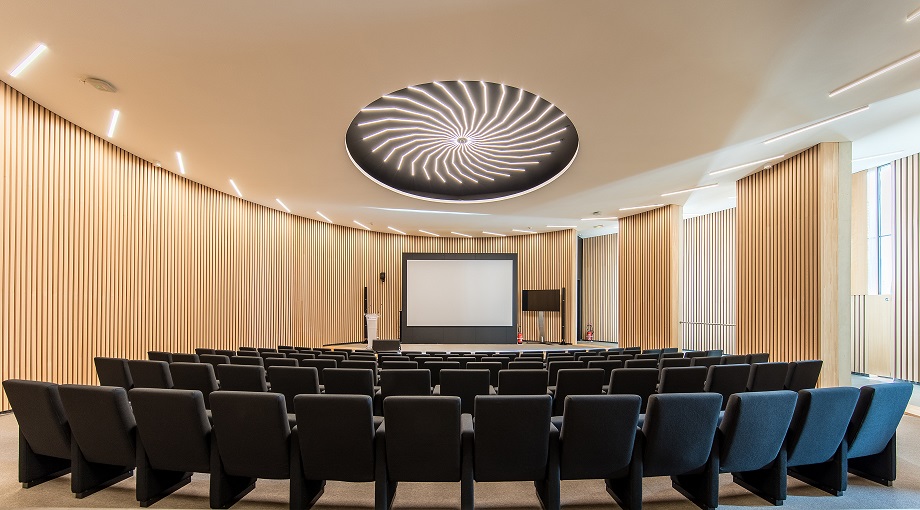 Organizing committee