IFRF TOTeM – Hydrogen for decarbonisation – October 13th 2022 – Paris

IFRF TOTeM - Hydrogen for decarbonisation - October 13th 2022 - Paris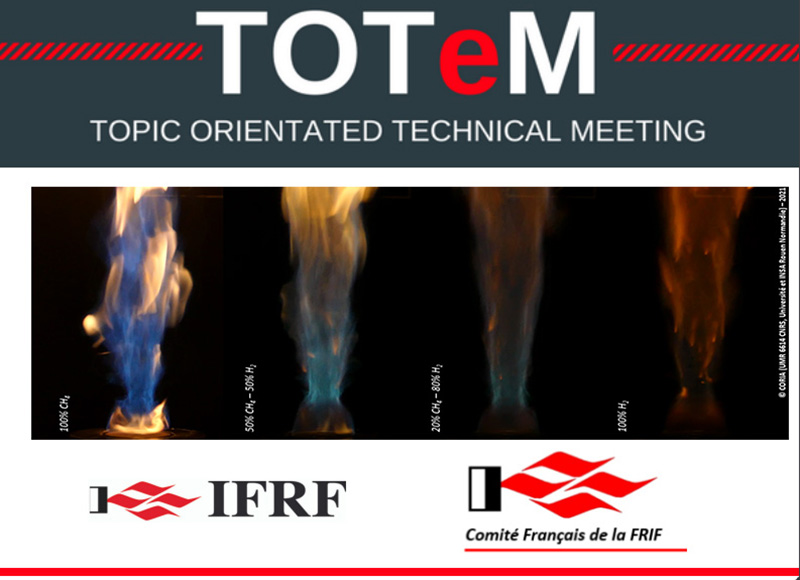 TOTeM: 'Hydrogen for industrial decarbonisation' will be a one-day event in Paris, France on 13th October 2022.
This event will be in co-operation with Comité Français – the French Flame Research Committee of IFRF. We are grateful for the support for this event from Air Liquide, Alliance ALLICE, GRTGaz and Siemens.
Please see below for all of the key details for those wishing to attend.
Venue
Air Liquide Campus Innovation Paris, Jouy-en-Josas, France (Address: 1, chemin de la Porte des Loges, 78350 Les Loges-en-Josas)
A wide choice of accommodation is available in Versailles or Paris. It is recommended to travel by public transport from Paris, approx. 50 min:
Regional Express Network

RER C Direction

Saint-Quentin-en-Yvelines

, stop at Versailles-Chantiers,
Buses 261/262 or 264 direction Gare de Jouy-en Josas / Gare de Saint-Rémy-Lès-Chevreuse / Haut Pré, stop at Blériot-Jean Casale.
Call for abstracts
It is still possible to submit late abstracts (200-300 words) for poster presentations for this TOTeM 48 event. Selected authors will be invited to submit their papers for peer review with a view to publication in IFRF's Industrial Combustion Journal. Please send your abstract as a Word file (using this template) to the IFRF before 9 September 2022.
Speakers keynotes

Tudor Florea – French Ministry of Ecological Transition – European and French H₂ strategies
Jörg Leicher – GWI – Hydrogen for industrial process heating: challenges and opportunities
Heinz Pitsch – RWTH Aachen University – Subtleties and complexities of hydrogen combustion
Speakers oral

Joachim von Schéele – Linde – Oxyfuel Combustion with Hydrogen in the Steel, Non-Ferrous, and Glass Industries
Nathalie Lamoureux – CNRS PC2A Lille – Specificity of NO formation routes in H₂ combustion
Quentin Douasbin – IMFT/Cerfacs – Modelisation and CFD simulation of turbulent hydrogen combustion
Alessandro Parente – Université Libre de Bruxelles – Enabling hydrogen-based combustion with physics-informed data-driven models
David Honoré – CNRS CORIA – On the transition of some turbulent flames towards hydrogen combustion
Sander Gersen – DNV Groningen – Hydrogen for industrial heating processes: the possibilities and challenges during the transition period
Abou Ba – Air Liquide – Oxy-hydrogen based combustion for energy-intensive glass melting
Elias Ehlmé – Chalmers Göteborg – Evaluation of a hydrogen flame in the iron ore pelletization process by a heat transfer modelling study of an industrial rotary kiln
Speakers poster

James Harman-Thomas – University of Sheffield – Experimental and modelling study of hydrogen ignition in CO₂ bath gas
Mark Hannum – Fives North American Combustion – Adding bulk hydrogen supply to an industrial combustion lab
Samuel Colin – LKAB, Luleå / Chalmers – Possibilities for co-combustion of hydrogen and coal in rotary kilns for iron ore pellets induration
Mario Ditaranto – Sintef/Siemens – High pressure combustion of ammonia blends in an industrial model burner
Patrice Montaland – Siemens – Using system simulation for better design and integration of electrolyzer systems
Maxime Leroy – CNRS EM2C – NOx emissions of stratified hydrogen-air flames on dual-swirl coaxial injector
Julie Ben Zenou – CNRS EM2C – Effect of thermal radiation in flame structure and laminar burning velocity of 1D hydrogen/air flames diluted with steam
Lukas Sankowski – RWTH Aachen University – Influence of H₂ and H₂-blends on NOx-emissions of a cold air high-velocity burner in flame and flameless operation
Héctor José Vargas Ruiz – Cerfacs/TotalEnergies/Sintef – Numerical and experimental study of ammonia/hydrogen/nitrogen flames in a downsized model gas turbine burner
Clément Guiberteau – CNRS CORIA/Air Liquide – Oxycombustion of (CH₄ – H₂) fuel blends up to full hydrogen oxyflames
Joshua Weaver – Honeywell – Hydrogen Mixtures on Industrial Burners Designed for Natural Gas
Maxime Leroy – CNRS EM2C – Stabilisation of low-NOx hydrogen flames on a dual swirl coaxial injector
Christian Fredriksson – LKAB, Luleå – 400 kW Pilot Plant Evaluation of Hydrogen Burners for Heating of LKABs Straight Grate Iron Ore Pellets Induration Plants
More to come…
Round table from production to end usage, safety approach of new fuels
Benjamin Truchot – INERIS
Florent Baudu – McPhy
Joachim von Schéele – Linde
Vincent Blanchetière – RICE
More to come…
Draft program
08:30 Registration
09:00 Welcome & Introduction
09:15 Session 1
10:40 Break & Poster session
11:10 Session 2
12:35 Lunch
14:00 Session 3
15:25 Break & Poster session
15:55 Round table : from production to end usage, safety approach of new fuels
17:15 Closing talk, Mohamed Pourkashanian, IFRF General Secretary
17:30 End of the day
Dates
Late abstract submission: 9th September
Registration deadline: 9th September
Meeting: 13th October 2022
Ticket prices are as follows
Please note that 'academia' also refers to students. Places are limited to 100 attendees!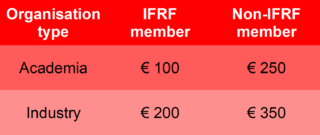 To purchase your tickets, click here to visit our Eventbrite page.
Sponsoring opportunities
We also have a range of sponsorship packages available – please click here for more information.
About our event sponsors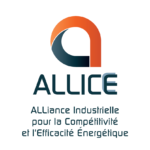 ALLICE is an alliance dedicated to energy efficiency and the decarbonisation of industry. Its aim is to accelerate innovation and draw out new solutions by bringing together all stakeholders: supply-side & demand-side players, specifiers, skills and research centres, investors, and financiers.

Air Liquide is a world leader in gases, technologies and services for Industry and Health. Oxygen, nitrogen and hydrogen are essential small molecules for life, matter and energy. They embody Air Liquide's scientific territory and have been at the core of the company's activities since its creation in 1902.

GRTgaz is a major European gas transporter, with stated core purpose: "Together, we enable an energy future that is safe, affordable and climate neutral". GRTgaz is an innovative company undergoing major transformation to adapt its network to ongoing ecological and digital challenges. It supports the hydrogen and renewable gas sectors.

Siemens Digital Industries Software is an innovation and technology leader in industrial digitalization. Our Xcelerator portfolio help our customers and partners to build a comprehensive digital twin by integrating the virtual and physical, hardware and software, design and manufacturing words. Siemens Digital Industries Software offers personal and adaptable applications, in an open, flexible and modern ecosystem.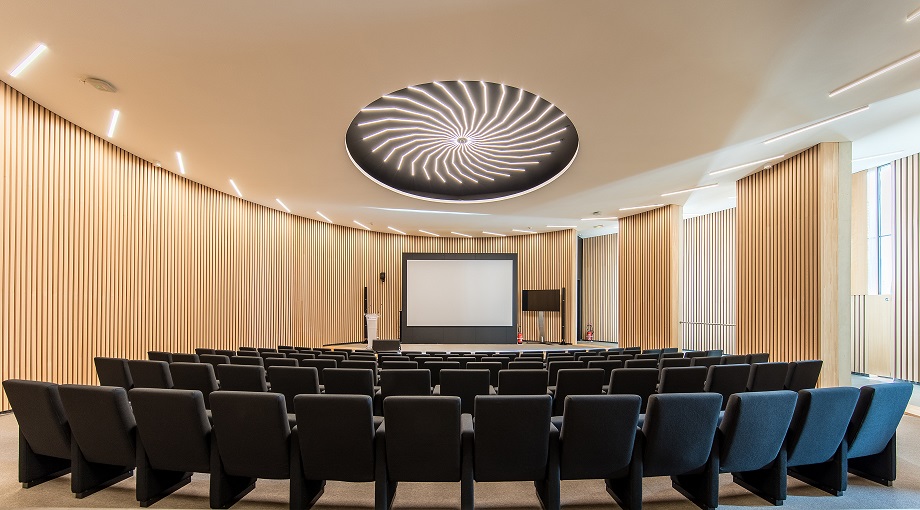 Organizing committee