FEED competition contracts awarded for UK's East Coast Cluster industrial decarbonisation project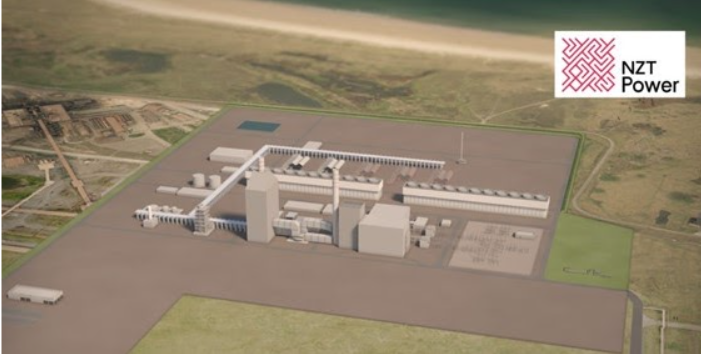 As reported previously by the IFRF, the UK selected two industrial clusters for the development of carbon capture, utilisation and storage (CCUS) projects, with financial support from the UK government's £1 billion infrastructure budget. Known as 'Track-1' projects, they are on course for launch by 2025.
One of these projects is the East Coast Cluster, enabled by the Northern Endurance Partnership, a collaboration between BP, Equinor, National Grid, Shell and Total, with BP leading as operator. This cluster, which unites the Net Zero Teesside and Zero Carbon Humber clusters, has the potential to transport and store nearly 50% of all UK industrial cluster carbon dioxide (CO2) emissions- up to 27Mtpa of CO2 by 2030.
On behalf of its partners, BP as operator of Net Zero Teesside Power (NZT Power) and the Northern Endurance Partnership (NEP), has recently awarded contracts for the Front End Engineering Design (FEED) of the gas fired combined cycle gas turbine (CCGT) power station with carbon capture utilisation and storage (CCGT). A dual FEED approach is being followed with two separate consortia looking at the power station and carbon capture plant design, together with the high pressure carbon dioxide (CO2) compression and export facilities, with the aim to take the best solution forward to actual construction. Each of the consortia contain the necessary engineering, carbon capture licensors, power providers and EPC contractor skill sets. The two selected contractor groups are:
Technip Energies and General Electric consortium, led by Technip Energies and including Shell as a subcontractor for the provision of the licensed Cansolv CO2 capture technology and Balfour Beatty as the nominated construction partner
Aker Solutions, with Doosan Babcock and Siemens Energy consortium, including Aker Carbon Capture as a subcontractor for the provision of the licensed CO2 capture technology.
The two consortia will each deliver a comprehensive FEED package over the next 12 months. Following the completion of the FEED process, they will then submit Engineering, Procurement and Construction proposals for the execution phase. As part of the Final Investment Decision expected in 2023, a single consortium will be selected to take the project forward into construction.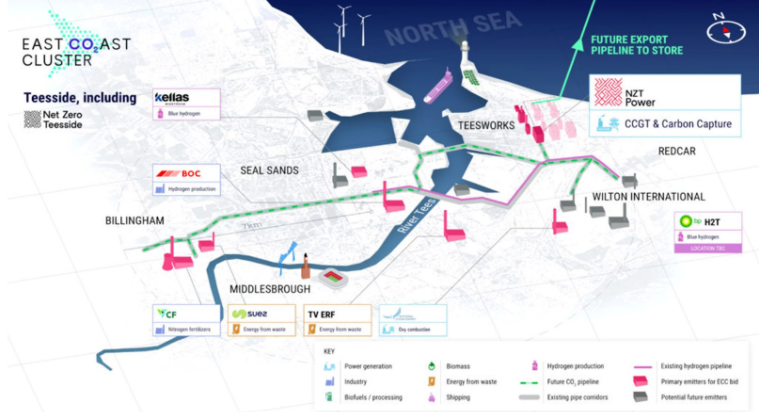 Commenting on the dual FEED contracts, the CEOs of the two successful consortia said:
Arnaud Pieton of Technip Energies: "We are honoured to have been selected, along with GE Gas Power, our consortium partner, to work on Net-Zero Teesside Power, a flagship carbon capture project in the UK energy sector. Led by Technip Energies, the consortium will be supported by Shell Catalysts & Technologies, provider of the licensed Cansolv CO2 capture technology and Balfour Beatty, our UK construction partner. Our capabilities in carbon capture projects and technology integration, combined with GE Gas Power's expertise in natural gas combined cycle plant engineering, operability, and plant integration, will support bp's goal of developing one of the first decarbonised industrial clusters in the world. This project perfectly illustrates that cross-industries collaboration is central to reaching net-zero targets."
Kjetel Digre of Aker Solutions: "Net Zero Teesside is a landmark development for the UK and an important step on the journey to Net Zero. Our consortium of Aker Solutions, Siemens Energy and Doosan Babcock is exceptionally proud to be working together with bp on this ground-breaking project to support the energy transition."