CCU project at Twence's waste-to-energy plant in the Netherlands begins construction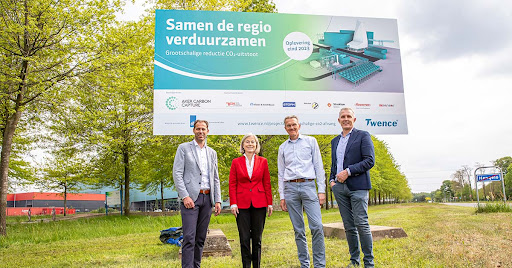 Aker Carbon Capture has commenced building its Just Catch™ modular carbon capture plant at the Twence owned waste-to-energy plant in Hengelo, the Netherlands. Building activities at the site were kicked off with the unveiling of the construction board. The plant will reduce CO2 emissions associated with the generation of energy from the incineration of non-recyclable waste and is due to be fully operational by the end of 2023, capturing 100ktCO2/y. The captured CO2 will be used in liquid form in the greenhouse horticulture sector, providing an example of carbon capture and utilisation (CCU).
Twence mainly generates energy from non-reusable residual and industrial waste and is the largest producer of sustainable energy in the Dutch province of Overijssel. The company produces 688 GWh of heat and 370 GWh of electricity annually, sufficient to supply the annual needs of 62,500 households with heat for a year and 135,800 households with electricity.
Once operational, the project will make a significant contribution to reducing CO2 emissions in the region and thus to achieve the climate targets of its shareholders. In November 2021, the Dutch Ministry of Economic Affairs provided a subsidy of €14.3m, primarily because the initiative contributes to the national target to quickly reduce CO2 emissions and because it sets an example for other large companies in the industry. Compared to 1990, the Netherlands has set itself the target of reducing CO2 emissions by 49% by 2030 and by 95% by 2050. Under the current climate agreement, the waste and energy sector has the obligation to reduce CO2 emissions by 1.1 mt/y.
A large part of the captured CO2 will be delivered in liquid form to the greenhouse horticulture sector, where CO2 is necessary for the growth of crops. It is now mainly produced by burning natural gas. Should the sector wish to move away from natural gas, the CO2 from Twence will be an alternative. In doing so, Twence is making an important contribution to making the greenhouse horticulture sector more sustainable.
Marc Kapteijn, Twence Managing Director has stated, "it is Twence's ambition to contribute to the circular economy and to produce more valuable raw materials from waste. This CO2 capture plant is a wonderful example of that".
The 'Just Catch' Design- Aker Carbon Capture offers turnkey, standardised carbon capture plants described as easy to fabricate, transport, install and operate. It offers compact design, short delivery time and low cost, where the Twente energy plant is the first contract signed for delivery in the Netherlands. Just Catch can at present be delivered with capacities of 40ktCO₂/y and 100ktCO₂/y (model 40 and 100). The standard CO₂ delivery is in gas form with over 99.9% purity.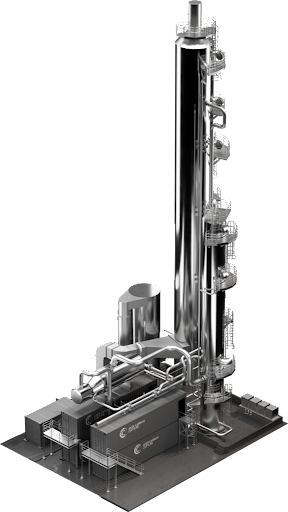 Specification
Launched: 2018

Capacity modules: 40,000 and 100,000 ktCO₂/y

~15 months delivery time

Compact design – 25m x 18m

Delivered in prefabricated containers brought to site
Just Catch carbon capture unit