Vietnam considering US coal and natural gas imports

Combustion Industry News Editor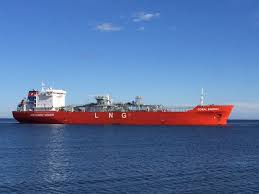 The Vietnamese government is examining the prospect of importing coal for power generation from the US, according to a report from Reuters. Most imports of coal to Vietnam are currently of Indonesian or Australian origin, but the Trump administration's threats of tariffs against Vietnam owing to the current trade imbalance between the two countries, as well as Vietnam's expected higher future demand for coal, is leading to the consideration. Around 38% of Vietnam's power is currently generated from coal, and as the country's power demand surges, the percentage coming from coal is expected to rise to over 42%. Total imports of 680 million (metric) tonnes of coal are expected in the period 2016-2030, indicating a substantial exporting opportunity for coal-mining countries. At the same time, Vietnam is also exploring means of constructing a LNG importing terminal, also for power generation, with the country expecting to sign a memorandum of understanding with the U.S. Department of Energy regarding LNG imports.