Shell designing larger vessels for transporting carbon dioxide

Combustion Industry News Editor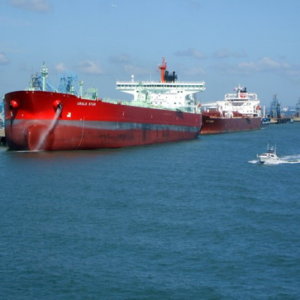 Shell has announced that it is building larger ships for carrying carbon dioxide to storage locations.
Larger vessels will improve the economy of CO2 transport, as the demand for shipping of the captured CO2 is to ramp up this decade, with many more industrial sites, such as petrochemicals refining, cement and steel making, adding carbon capture facilities.
The current announcement relates to the Northern Lights project which Shell is undertaking in partnership with Equinor and TotalEnergies – two 7,500 cubic metre storage capacity ships (powered by LNG) are to be built by 2024, with Shell leading design and construction. These two ships are already being dwarfed by designs for 12,000 m3 ships, and then 36,000, 40,000 and even 70,000 m3 versions, all pointing to a future of huge carbon dioxide transportation networks.