RWE and Uniper close to agreeing deals for Qatari gas, while China unlikely to require additional Russian gas until 2030

Combustion Industry News Editor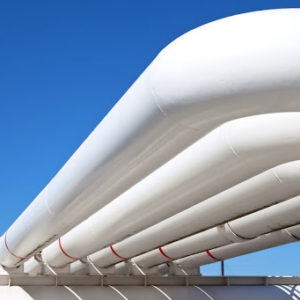 Reuters has reported that both RWE and Uniper are close to agreeing long-term deals to purchase LNG from Qatar's North Field Expansion project, which will expand Qatar's export capacity from 77 million tonnes per annum to 126 million tonnes per annum.
The expansion project is set to come online in 2026 and the report suggests there have been major disagreements over price and contract length, though these issues are nearing compromise. It now appears that the deals will last 15 years, which would suggest Germany using natural gas until at least 2041, probably a realistic scenario even as the country attempts to meet its goal of net-zero greenhouse gas emissions by 2045. The news coincides with a trip to Saudi Arabia, the United Arab Emirates and Qatar by Chancellor Olaf Scholz, with a deal with the UAE expected to be signed, also for LNG. The RWE and Uniper deals are expected to take some weeks more to finally agree.
A 2026 supply date for large amounts of LNG at stable prices suggests that the high prices and significant volatility that is characteristic of the current energy crisis will take years to stabilise, though it is likely that the coming winter will be the worst period.
Meanwhile, sources speaking to Reuters regarding Russia's plans to sell additional natural gas to China via a new Power of Siberia 2 pipeline have suggested that the Asian giant will not be in need of it until 2030, as the first Power of Siberia pipeline is still ramping up its capacity, and China has already agreed to buy further natural gas from the island of Sakhalin in Russia via a new pipeline across the Japan Sea to northeast China's Heilongjiang province.
In addition, China has also agreed to purchase natural gas from Turkmenistan via the Central Asia pipeline, which will run through Tajikistan and Kyrgyzstan. Given the current conflict between Tajikistan and Kyrgyzstan, there is the potential for the operation of this latter pipeline to be fraught, though if both countries are to receive transit fees, the risks will be reduced.
The upshot of these various plans is that Russia may struggle to find a customer for the natural gas that would have gone to Europe until the end of the decade.