Mitsubishi Heavy Industries to investigate ammonia and hydrogen firing and value chains in Indonesia

Combustion Industry News Editor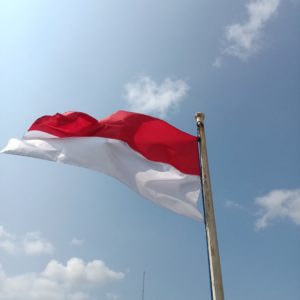 Mitsubishi Heavy Industries has begun work on two feasibility studies, one on the use of 'blue' ammonia at the Suralaya Power Station, and one on the use of blue ammonia and blue hydrogen at an unnamed gas-fired power plant, both in Indonesia.
Part of the ultimate goal of the work, which is to be supported by Japan's Ministry of Economy, Trade and Industry, is to establish value chains for ammonia and hydrogen, including for their storage and transportation, which would allow for both green and blue versions of the fuels to be used in the future and which would encourage other such projects in the region.
For the Suralaya project, which would involve mixed combustion of ammonia and coal, the main aim of the feasibility study is to examine the economics, and, if they prove acceptable, operation of the project may commence by 2030.
For the other project, the study will examine the feasibility of retrofitting the plant to fire what is presumably a mix of ammonia and hydrogen, with Tokyo Electric Power Services Co being a partner in the study. Both projects have the potential to help Indonesia achieve its decarbonisation targets while also helping Japan pioneer technology which is likely to come into high demand across the world.