BP expanding its hydrogen team as it positions itself to tap into coming demand

Combustion Industry News Editor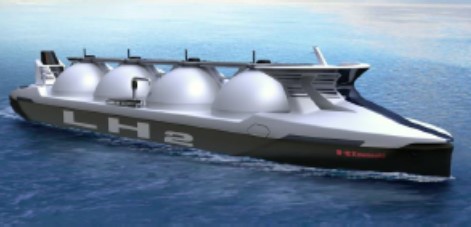 Reuters has reported that BP is "beefing up" its hydrogen management team by adding 100 people this year, having added around the same amount last year, in a sign of the company's strategic positioning.
Anja-Isabel Dotzenrath, a former head of RWE Renewables, was appointed to lead BP's natural gas and renewables arm in March of this year, and expanding the hydrogen team appears to be one of her top priorities, as governments and industries across the world put hydrogen plans in place. For BP, there will be six regional team leaders, as well as two separate technical development and integration teams.
Felipe Arbelaez, who leads the hydrogen team at BP, told Reuters that the company is "starting to see evidence that the desire to progress the hydrogen market is really accelerating across all nations and particularly in Europe, Asia and the United States. The market doesn't exist in reality today. But what we are seeing is government ambitions to decarbonise and move away from hydrocarbons and in particular to replace natural gas…those ambitions are accelerating and the need for security of supply of energy, particularly in the European context on the back of the Ukrainian conflict, really accelerating the desire to develop alternatives."
Presently, the company is negotiating its first 10-year supply contract, and by 2050 it expects that hydrogen will make up around 15% of the world's energy mix, with demand between 380-450 million tonnes per year. Production, according to Arbelaez, will be centred in the Middle East, South America and Australia, while consumption will have more of a focus in Europe, the USA and Asia. BP sees shipping of liquefied hydrogen as the means of transport between ports, which will be a feat in itself, considering the low temperatures required.
The company expects 40% of its investment by 2030 to be in low-carbon business – in a way, a surprisingly low amount.