IEA releases estimate of energy-related carbon dioxide emissions for 2022

Combustion Industry News Editor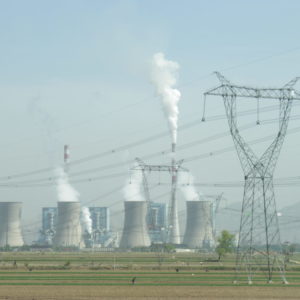 Following the International Energy Agency's recent release of its assessment of methane emissions in 2022 (which were only slightly under the 2019 peak, despite it being economically advantageous, even in the short term, to curb them significantly), it has released its assessment of CO2 emissions for last year.
In total, energy-related CO2 emissions rose by 0.9% in 2022 compared to 2021, a rise that was less than first feared, as "the growth of solar, wind, EVs, heat pumps and energy efficiency helped limit the impacts of increased use of coal and oil amid the global energy crisis," according to the Agency. Between 2020 and 2021, emissions jumped by more than 6%, making the 2021-22 rise much less pronounced, but nevertheless energy-related CO2 emissions recorded a new high of over 36.8 gigatonnes, rising 321 megatonnes.
Emissions from combustion rose 423 Mt, with sizeable increases from coal (1.6%) and oil (2.5% – mostly from increased aviation activity) amid a decrease from natural gas, while those from industrial processes fell by 102 Mt. Regionally, emissions in China fell 0.2% (affected by covid lockdowns), and European emissions fell 2.5%, but those in the US rose 0.8% (especially driven by demand from buildings because of extreme temperatures). Emissions from Asia's emerging economies rose the most dramatically, by 4.2%.
Some encouragement can be found in the generally dismal news. Renewables, electric vehicles, and heat pumps prevented an additional 550 Mt of CO2 being emitted, while the growth of CO2 emissions was less than a third of the global economic expansion of 3.2%, showing the increasing decoupling of economic growth from emissions growth – in fact, renewables covered 90% of last year's global growth in electricity generation.
This still means, however, that additional unabated fossil fuel firing is being added to cover increased electricity demand, something that will need to flip soon to have the world on a better climate pathway.