Green New Deal campaign officially launched in US

Combustion Industry News Editor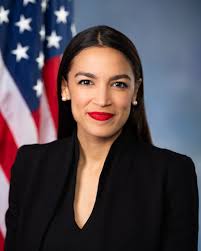 In a follow up to the Combustion Industry News's recent coverage, a group of US Democratic Party politicians has launched its campaign for a Green New Deal. It envisages a decade-long transition "to achieve net-zero greenhouse gas emissions through a fair and just transition for all communities and workers" creating "millions of good, high-wage jobs" by investing "in the infrastructure and industry of the United States to sustainably meet the challenges of the 21st century" as the resolution submitted to the federal House of Representatives by Alexandria Ocasio-Cortez states. As the Financial Times reports, the interpretation of the resolution is somewhat open – while Ms Ocasio-Cortez had previously stated that the Deal would mean 100% renewables, the new phrasing allows for other means of achieving the same end goal of zero carbon emissions, making it a little more realistic. Numerous potential future Democratic Party candidates for the 2020 presidential race have backed the plan, including Elizabeth Warren, Cory Booker, Kirsten Gillibrand and Kamala Harris, meaning that there is a chance the Deal will become federal government policy in the future, though the plan remains very highly ambitious. For comparison, Germany has a twenty-year plan to stop firing coal (but not gas), and is arguably already further along the energy transition than the US.