Eskom chief sacked for criticising government after surviving assassination attempt

Combustion Industry News Editor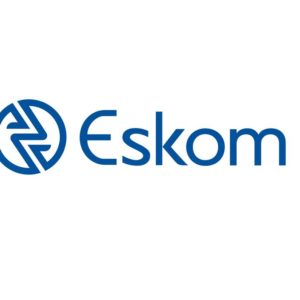 More has emerged on the poisoning of former Eskom chief executive André de Ruyter and the subsequent fallout, as well as the wider ramifications for the power generator and the state of South Africa. Mr de Ruyter's office coffee was spiked with a mixture of cyanide and sodium arsenite, and without the precautionary measure of his doctor, who gave him a high dose of vitamin B, which binds to cyanide, Mr de Ruyter believes he would have been killed.
Although Mr de Ruyter had planned to resign before the attempt, he remained in his position following his survival, but was sacked two weeks ago "for attacking the ruling African National Congress and for alleging that four mafia-like crime syndicates were operating inside Eskom," in the words of the Financial Times.
Rolling power cuts, in which Eskom is forced to restrict power for up to 10 hours per day, are blighting the country's economy, and Mr de Ruyter has blamed this on a combination of a long-term failure to maintain coal-fired power stations and sabotage on the part of criminal syndicates that steal coal, copper, and aluminium.
He also suspects that apart from economic motives, there may be political motives, with some groups tied to rivals of current President Cyril Ramaphosa. The claims of criminality are supported by a report last year by Global Initiative Against Transnational Organised Crime, which stated that "South Africa's infrastructure is suffering from sustained and organised theft, mainly of copper, on an industrial scale affecting the transport, energy, water, communication and fuel sectors." Ties between the South African state and criminals began to become evident around 2009, under the presidency of Jacob Zuma, who was in power until 2018, and is now on trial for corruption. The Zondo commission into his time in office, which was completed last year, "uncovered links between the state and alleged criminals," and Mr de Ruyter says that although Zuma is no longer in power, the ties continue to exist and weaken the functioning of the state's power generator.
In fact, Mr de Ruyter began his leadership of Eskom announcing that he would work to clear out criminal syndicates, and during his time also pushed for the company to deploy more renewable power generation to reduce the reliance on coal. However, this latter push away from coal gained him enemies within the ruling African National Congress, particularly those with strong connections to the coal industry.
The last straw for Mr de Ruyter, who apparently was still "working out his notice" for resignation when he was sacked, came after an interview with local news channel eNCA, in which he claimed the ANC was stuck in a "Marxist time-warp" and that a "high-level politician" was involved in corruption. Unfortunately, the future for power generation in South Africa looks bleak for now, the hope being that recently legalised private power generation might provide relief to citizens and businesses.
More detail on the situation is provided in the thorough report by the Financial Times.