Japan to fund next phase of coal-to-hydrogen project in Australia after successful trial

Combustion Industry News Editor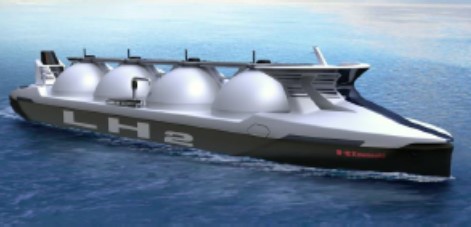 The Japanese government has committed AUD$2.35 billion ($US1.57 billion/€1.47 billion) to a joint venture between conglomerates J-Power and the Sumitomo Corporation to develop a coal-to-hydrogen with carbon capture and storage project in Australia.
A trial successfully concluded last year in which a specially built ship transported hydrogen made from coal from the Port of Hastings, outside of Melbourne in the state of Victoria, to Japan, proved the concept. Two carbon dioxide storage sites are being considered for the project, namely ExxonMobil's Gippsland Basin Joint Venture, or the Victorian government's CarbonNet project. The initial aim is to produce between 30,000 and 40,000 tonnes of hydrogen per year, supporting up to 1,000 jobs.
Campaign group Environment Victoria has criticised the project, saying that local Victorian communities would pay an environmental price, and that CCS is an "unviable technology" that has "never worked globally". Such comments seem to overlook the fact that the trial of the project in question was successful enough that further investment was made, and that, based on the work on carbon capture and utilisation/storage around the world to date, many positive investment decisions are being taken on very large scale projects.