Eni chief executive urges European power companies to forge stronger African ties

Combustion Industry News Editor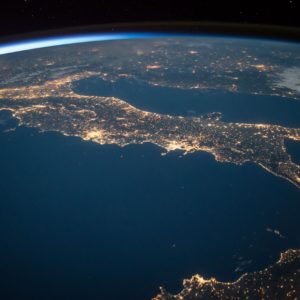 Eni chief executive Claudio Descalzi has urged European energy companies to invest further in projects in Africa, particularly as an alternative to sourcing additional natural gas from the United States.
A stronger north-south axis of energy could be beneficial to Europe and Africa, according to Mr Descalzi. "We don't have energy, they have energy. We have a big industry, they have to develop it …There is a strong complementarity," he said. Eni itself has had a long presence in Africa and has sought to replace Russian gas with gas from Africa over the last year, though some projects were underway before the Russian invasion of Ukraine. In April last year, Eni gained additional imports of LNG from Algeria, and also signed a natural gas deal with Egypt, while it shipped the first delivery of LNG from Mozambique in November 2022.
There are concerns that unabated exploitation of fossil fuel reserves in Africa will further reduce the chances of the world meeting the 1.5oC target of the Paris Agreement for limiting global average surface temperature, and while these are valid, they fail to address the issue of fairness in the sense that African nations should not be prevented from benefitting economically from fossil fuels as many other nations have already done. There is also the issue of a power deficit in Africa, with many millions of Africans without electricity, as well as the prospect that some fossil fuels could be exploited in a carbon-neutral way.
For instance, Eni discovered offshore oil in the waters of Ivory Coast in 2021, and has fast tracked development such that production is to begin in the first half of this year. It will offset Scope 1 and 2 emissions from the project through forestry projects and clean-cooking initiatives, such that the project overall is carbon neutral (though the extent of Scope 3 emissions is unclear, and could radically tip the balance of the neutrality claim), while royalties will go to the government.
Meanwhile, there are biofuel projects that utilise "marginal land" and do not impinge upon food crop production that are also on track to fuel both Africa and Europe. Such projects offer potential for deepening the energy axis between the two countries and helping to grow African economies, though the greenhouse gas aspects will need to be very tightly managed, with high transparency.