African countries tossing up choice between hydrocarbon or green-led energy growth

Combustion Industry News Editor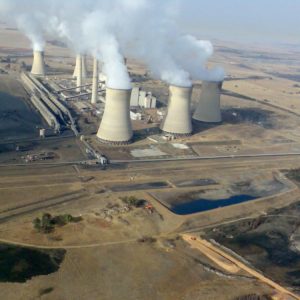 The Financial Times has published an interesting piece on the uncertainty surrounding Africa's energy transition, with the tension between the desire to emulate rich oil-producing countries and the desire to be the first region on the planet to grow economically without ballooning greenhouse gas emissions.
One school of thought is that Africa can leapfrog technologies – where it is undeveloped, it can 'skip' carbon-heavy technologies and instead deploy low and zero-carbon ones, in doing so tapping into carbon credit markets and generating fuels such a hydrogen to sell internationally.
The opposing school of thought points to fossil fuel use as a stage that all developed nations have gone through and are still in (even if some are beginning to exit it), as expressed by Yemi Osinbajo, vice-president of Nigeria: "no one in the world has yet been able to industrialise using renewable energy". NJ Ayuk of lobby group the African Energy Chamber puts it more starkly: "You've got to be kidding if you think we're going to leave a single drop of our hydrocarbons in the ground." The ongoing use of fossil fuels in developed nations, and the scrambling to find alternative sources of them (including from Africa) as a result of the Russian invasion of Ukraine does provide a clear sense of irony to any expectation on the part of developed nations that Africa should eschew hydrocarbons.
Sudanese-British billionaire Mo Ibrahim captures this by saying "It is absolutely immoral and ridiculous for some people to say they are going to cut off funding of gas projects in Africa because they are very nice people who care about the environment – and when they are wallowing in Russian gas." However, it is possible to look at the situation in different ways. Europe's search for alternative fossil fuels would not be as pronounced if the EU was further along in its own energy transition, and Europe would be more energy independent, though it would be relying on raw metals from other countries.
It may be, too, that cleaner technology might be more economically advantageous – not only in power generation capacity being cheaper (in many cases), but also because they tend to have fewer negative externalities (such as not contributing to poor health outcomes from air pollution). They could also lead to exports such as low/zero-carbon fuels, as well as helping to gain revenue from carbon credits.
The debate is also something of a matter of the diversity of circumstances across a huge continent – Nigeria, with an established fossil fuels industry, is keen on continuing this industry; Kenya, which has long produced power from geothermal sources, sees a renewable future. But it is also a matter of technology and markets, which may yet be somewhat immature for an immediate and full transition to a clean grid. The FT's report is well worth reading in full.