Engie to build green ammonia production plant in north-west Australia

Combustion Industry News Editor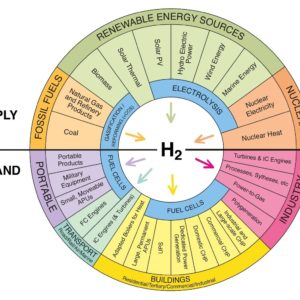 Engie is to lead a project in the Pilbara region of the north-west of Australia to install a 10 MW electrolyser, powered by 18 MW of solar photovoltaics, to produce green hydrogen, which will in turn be used to produce green ammonia.
The news was announced by the Australian Renewable Energy Agency, which is to contribute AUD$47.5 million (US$31.9 million/€31.8 million) to the Yuri project, more than half the total AUD$87 million it is expected to cost. Work is to commence next month and is due to be complete by early 2024, and when finished it will be Australia's largest electrolyser – for the time being – as well as one of the world's largest. Other projects currently being studied or planned around the world are significantly larger, yet the relatively short time scale will mean that the Yuri project will be up and running before others, and its development and operation will provide for learnings from which the wider industry will be able to benefit.
As the press release notes, ammonia production currently accounts for around 1.8% of global carbon dioxide emissions, roughly equivalent to the aviation industry.