COP27 witness to the beginning of many energy deals, particularly around natural gas, hydrogen and renewables

Combustion Industry News Editor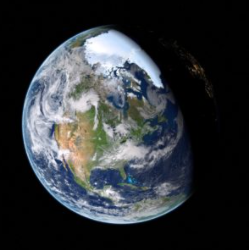 A report in the Financial Times has looked at the level of energy sector deal-making made at the COP27 climate conference in Sharm El Sheikh in Egypt last month. According to Alden Meyer of the E3G think-tank, the conference was "in part a gas trade fair", with many deals being discussed or made on the sidelines of the event.
Much of the fossil-fuel activity was focussed on Africa, with countries such as Uganda, Mauritania, Egypt and Algeria involved, and trade with Europe being particularly highly discussed, given Europe's turn away from supplies of Russian natural gas. The sense of the influence of the gas industry on COP27 was perhaps best summed up by the Gas Exporting Countries Forum, which had a presence at the event, saying that its long-term strategy would include paying "special attention to countries, which are newcomers to gas markets, by intensifying interaction with their governments…to encourage policies favouring natural gas".
However, renewable energy companies were also making brisk business, with a representative of the Global Wind Energy Council saying at this COP "many more are very actively seeking us out". African countries were also part of this movement, with renewables deployment getting bundled into deals around natural gas deliveries. Hydrogen was also a focus, with Uganda and France's HDF Energy, Egypt and the EU, and Namibia and the EU signing memorandums of understanding on green hydrogen projects.
In Namibia's case, their MoU with the EU included a strategic partnership around critical metals. Oil and gas companies also got involved in hydrogen deals, with BP agreeing one with Mauritania for green hydrogen, and Baker Hughes and Amea Power coming to terms on green hydrogen development in Egypt. In addition, the EU concluded a deal with Kazakhstan on renewable hydrogen, batteries and raw materials. Such business involvement in the UN climate summit attracts criticism for the influence corporations can have on policy making, and this is a valid concern requiring accountability.
The fact is however that corporations will carry out the physical work of the energy transition and that influence goes both ways, with policy makers and intergovernmental organisations also shaping the path of corporations.