German deal for long-term Qatari natural gas supply from 2026 latest in a string of new Qatari deals

Combustion Industry News Editor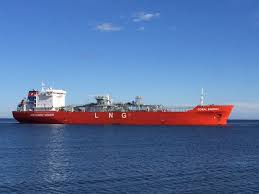 Germany is to receive 2 million tonnes of LNG from Qatar's North Field Expansion project from 2026 through a supply deal between QatarEnergy and ConocoPhillips, which is to last 15 years (to 2041).
As Germany uses around 90 billion cubic metres of natural gas per year, and one billion cubic metres is the equivalent of about 730,000 tonnes of natural gas, then the new deal amounts to around 2.74 billion cubic metres of gas each year, or 3% of total German use, which may become a larger percentage as Germany brings other forms of energy online. Indeed, LNG analyst Kaushal Ramesh from Rystad Energy suggests that by 2027, the percentage could already be 3.7%.
As Reuters reports, Germany aims to be entirely free of Russian gas imports by mid-2024, but with the new Qatari supply not to come until 2026, there may be an extended period in which Germany struggles to find fixed-priced gas, meaning prices remain relatively high; alternatively, supply from Russia may be extended. It also gives a window into how the German energy sector may look in the early 2040s, as the country's net-zero target approaches.
The deal comes despite some political tensions between Germany and Qatar over the hosting of the FIFA World Cup, and is one of a number of deals that Qatar has recently made for the North Field Expansion project (which will add 49 million tonnes/a production capacity), another being with Sinopec.