Cementa targeting carbon neutral cement plant by 2030 as owner HeidelbergCement joins First Mover Coalition

Combustion Industry News Editor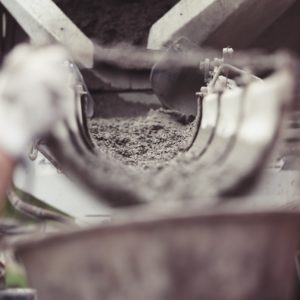 Cementa, the Swedish subsidiary of HeidelbergCement, has presented the results of its pre-feasibility study for a carbon capture and storage facility at its plant in Slite, on the island of Gotland.
Amine capture was found to be the most suitable technology during the study, and carbon capture will now be scaled up to reduce the plant's entire emissions by 2030, up to 1.8 million tonnes of carbon dioxide emissions annually, equivalent to 3% of total current Swedish emissions. Biobased fuels will also be scaled up at the plant.
The highly ambitious plan will be supported by the Swedish Energy Agency, and forms part of HeidelbergCement's updated goal of reducing its carbon dioxide emissions by 30% by 2030 from 2021 levels, which will mean cement is produced at 400 kg of CO2 per tonne of cement, which is half the level of 1990. In addition, 70% of the company's debt is to be financed by sustainable financial instruments by 2025. HeidelbergCement recently joined the First Movers Coalition, a grouping of companies committed to sourcing clean products from each other to promote clean technology development.